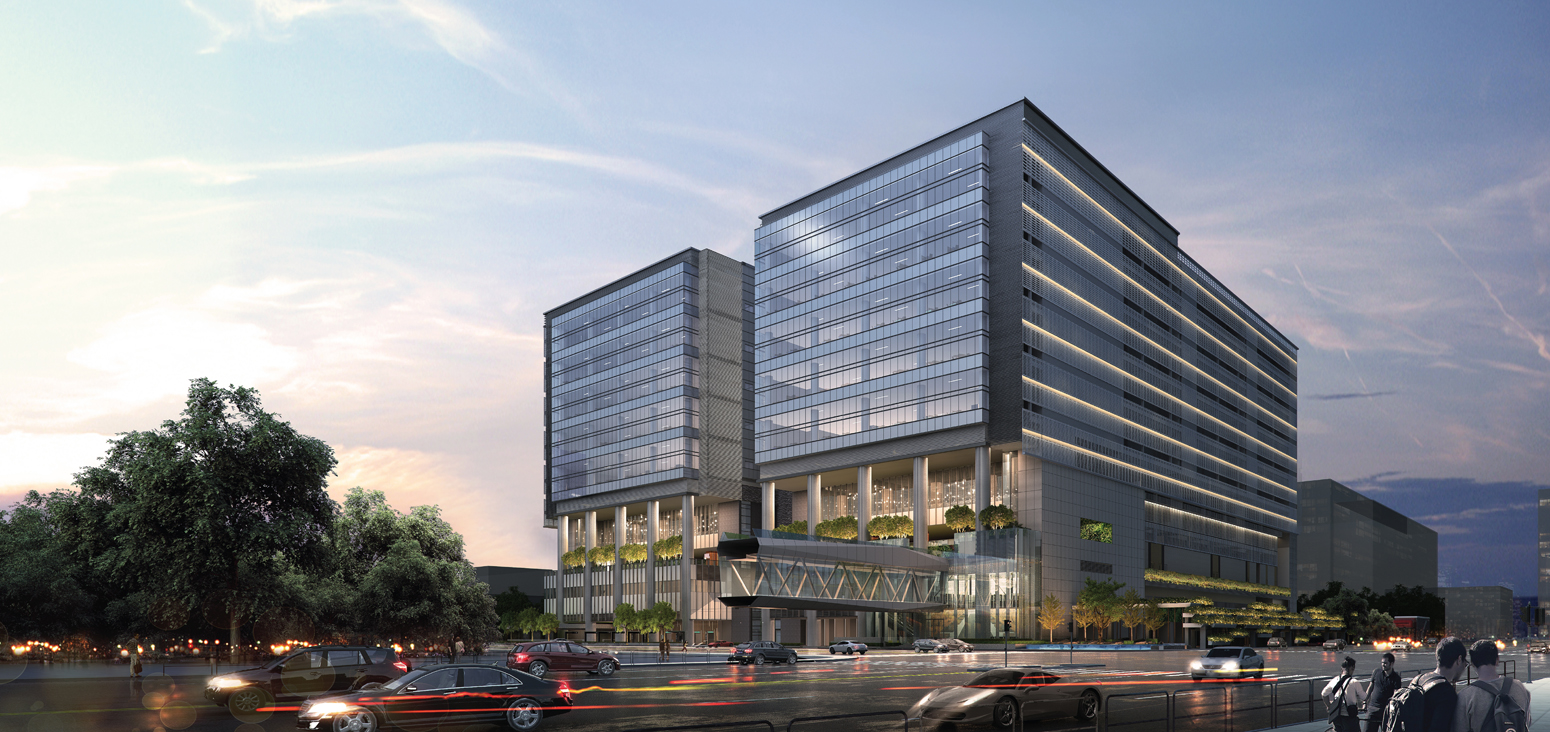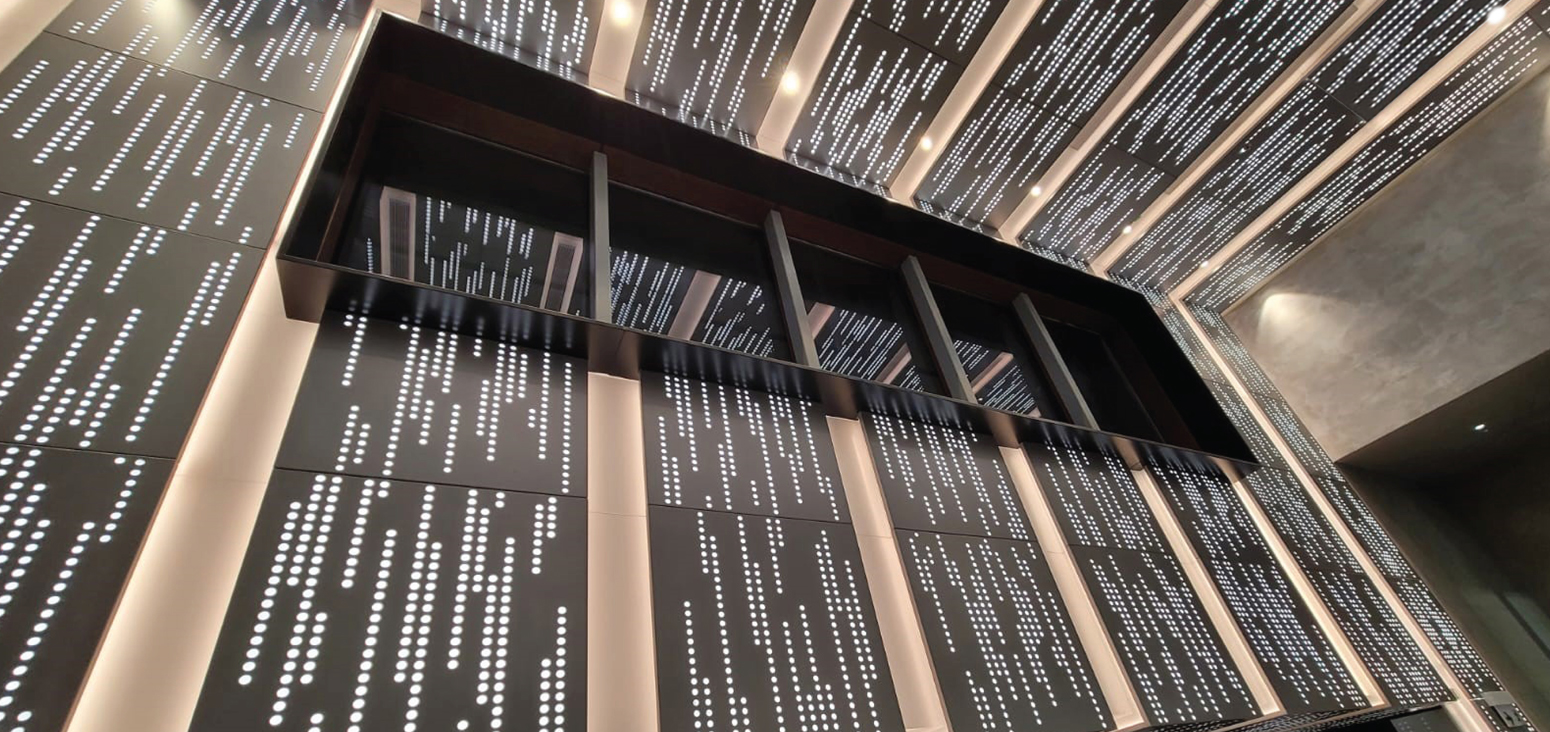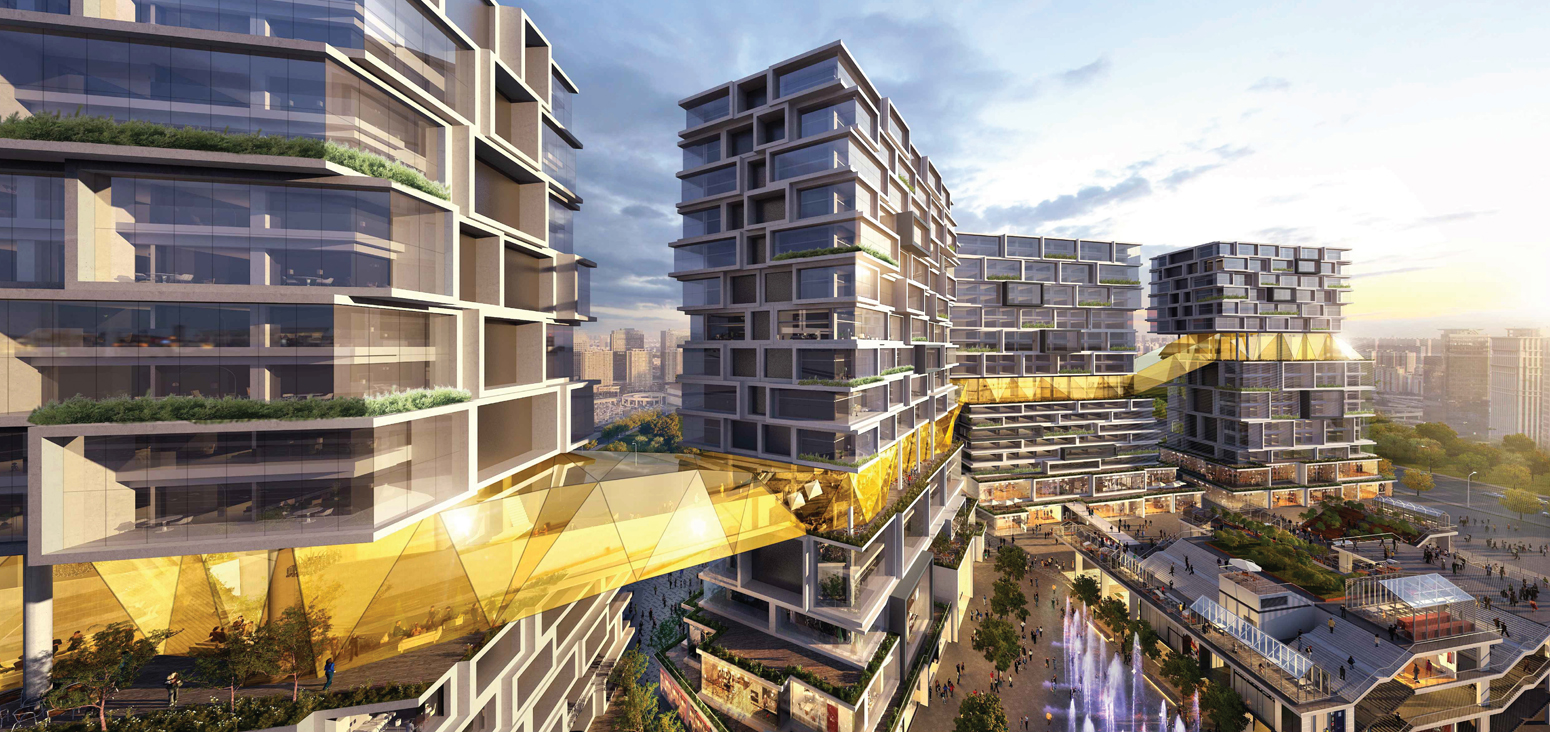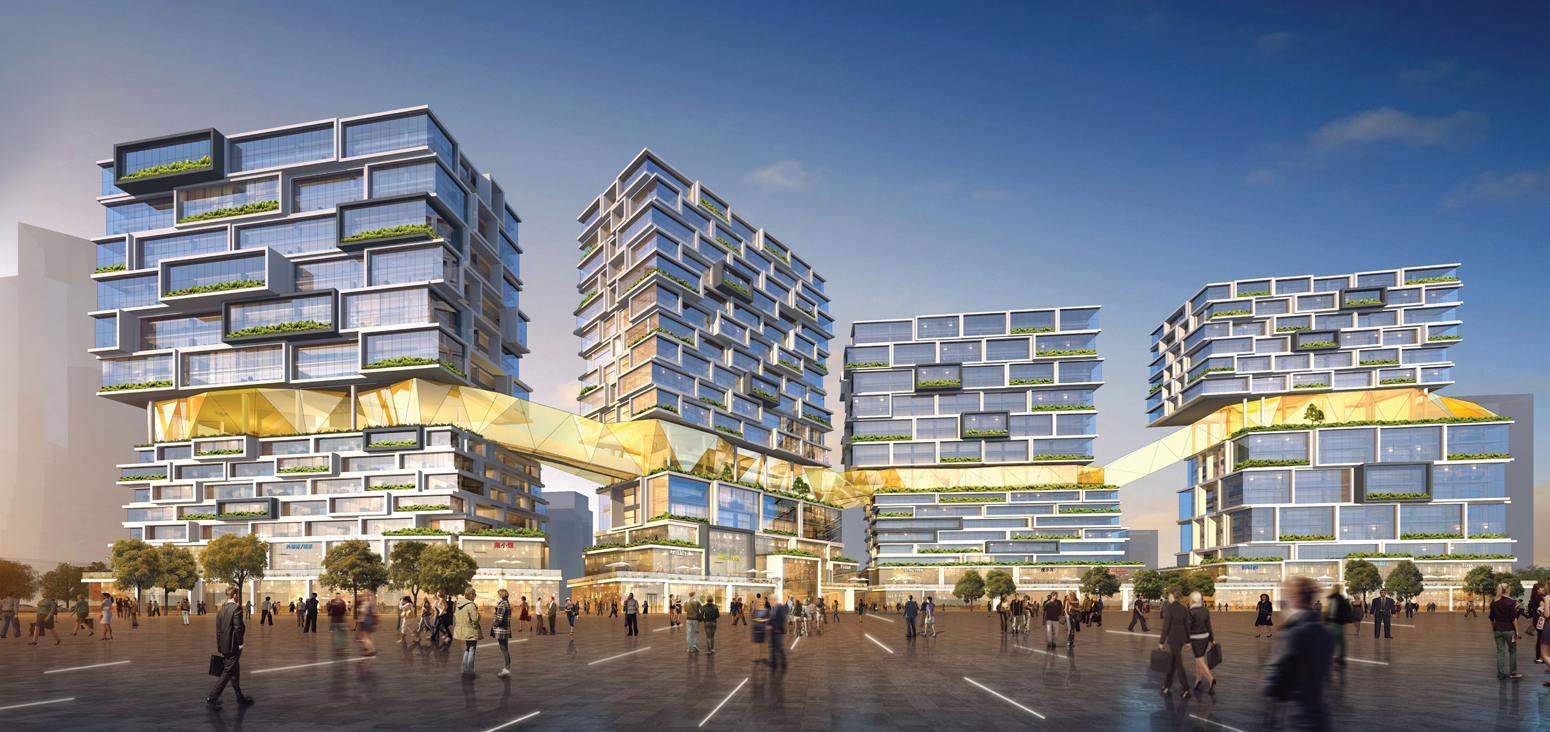 Two of Wong Tung projects honored Gold winners for the Global Future Design Awards 2022. Congratulations!
1) ZZJ18 – Gemstone Apartments.
Category: Residential Architecture

The site is located along a highway in the Zhengzhou New Area, between the contemporary provinical capital city of Zhengzhou and the ancient city of Kaifeng. The design proposal is a vibrant 24-hour live-work city village consisting of mall, hotel, office, F&B hub and apartments. The first 2 levels of the apartments is an open-plan retail village. It connects to other buildings with link bridges enhancing the spatial experience and accessibility. The 4 apartment blocks provide various types of flats for people with different needs. A large clubhouse locating in the mid-level connects all the apartment blocks, encouraging communal life experience for residents. It mimics a gemstone hanging in mid air that catches the attention of cars passing through the inter-city highway.
2) Advanced Manufacturing Centre (AMC)
Category: Institutional Architecture

Commissioned by Hong Kong Science & Technology Parks Corporation (HKSTP) and mastermind of the design by Wong Tung & Partners Ltd. as Lead Architectural Consultant and Nikken Sekkei Ltd. as Industrial Architectural Consultant, the development of AMC is a world-class project to support re-industrialization and commercialization of innovations in Hong Kong.