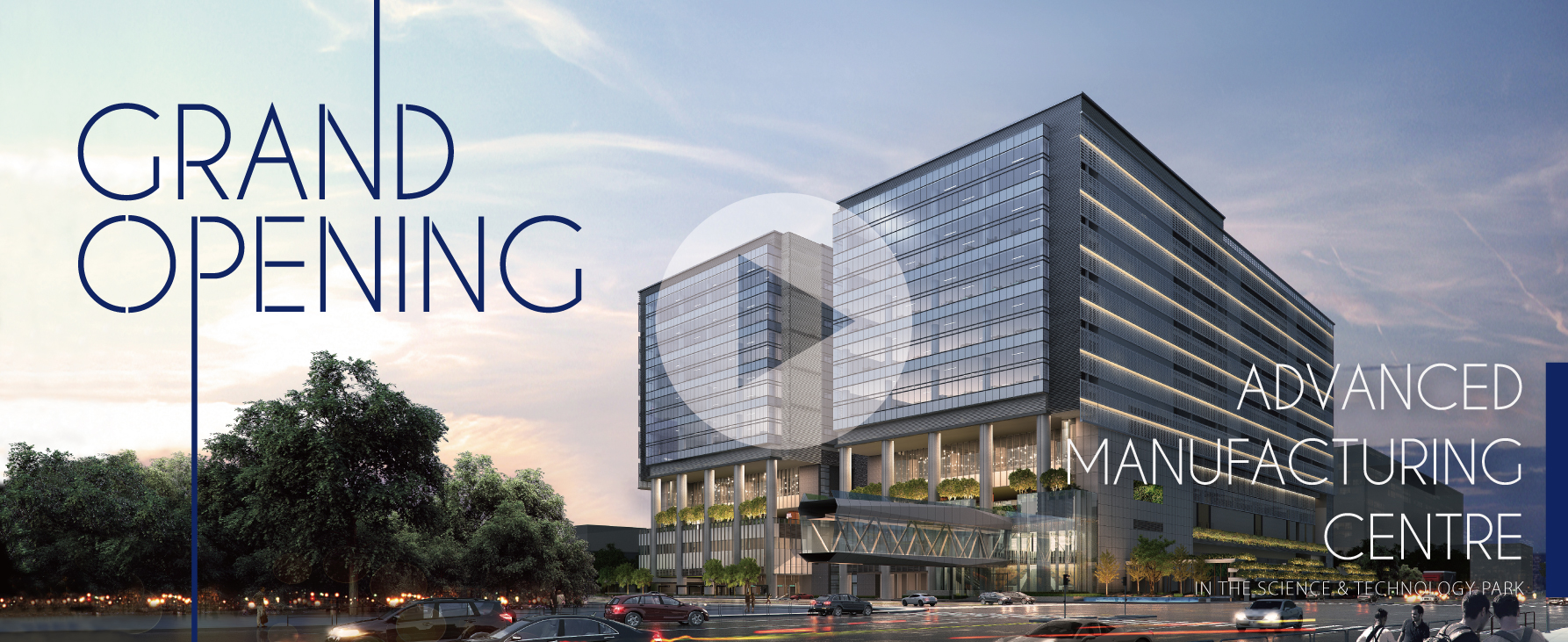 Date:
May 20, 2022
Source:
HK01
Wong Tung was appointed architect consultant to provide the full spectrum of architectural services for the Advanced Manufacturing Centre (AMC).
The Advanced Manufacturing Centre is a full-service production factory opened on April, 2022. It is located in the Innovation Park at Tseung Kwan O, Hong Kong. AMC is equipped with Asia's first advanced production equipment that integrates automation and smart logistics solutions with a floor area of nearly 1.1 million square meters.
Different facilities of industry are included in the manufacturing centre, for examples: smart electronic devices, biomedical products, and robotics. The Advanced Manufacturing Centre is built to accommodate 2,500 professionals and to promote high-end manufacturing and advanced processes.
The Advanced Manufacturing Centre is aimed to assist companies in accelerating the production process from local R&D to manufacturing. As the opening of Advanced Manufacturing Centre in Science Park, it provides a high-efficiency workshop, smart logistics and high technology content. Advanced Manufacturing Centre aimed to help the enterprise to manufacture from concept to real product in a more efficient way.
The Science and Technology Parks Corporation has repositioned three industrial estates in Yuen Long, Tai Po and Tseung Kwan O as "INNOPARK" since last year. Cha Yi Chao, the Chairman of the Science and Technology Park Corporation, believes that the launch of AMC will help the industry to upgrade and transform from research and development to innovative manufacturing, it would enhance the productivity and realize the vision of "Hong Kong innovation, design and manufacturing".
Congratulations on this key milestone as the Advanced Manufacturing Centre is opened and wishes it all the best.