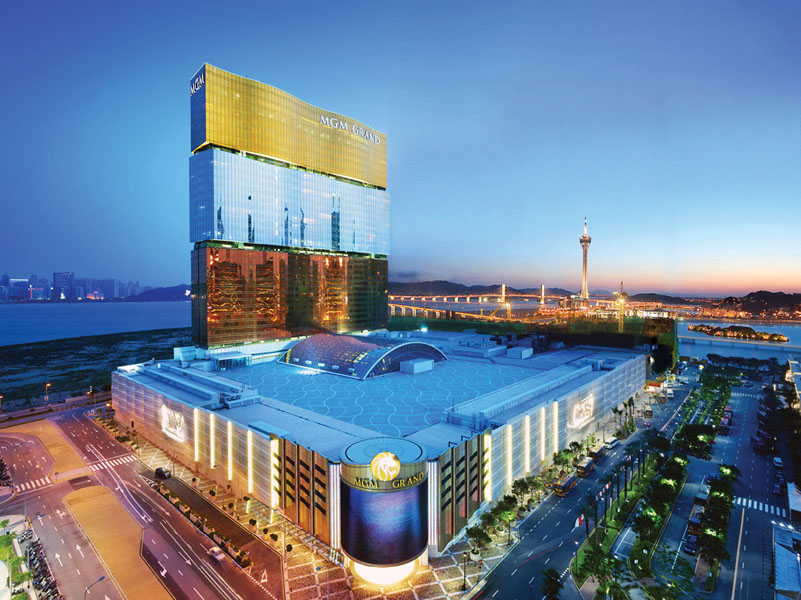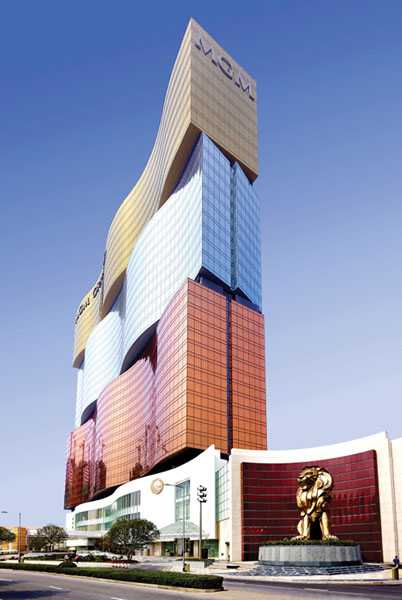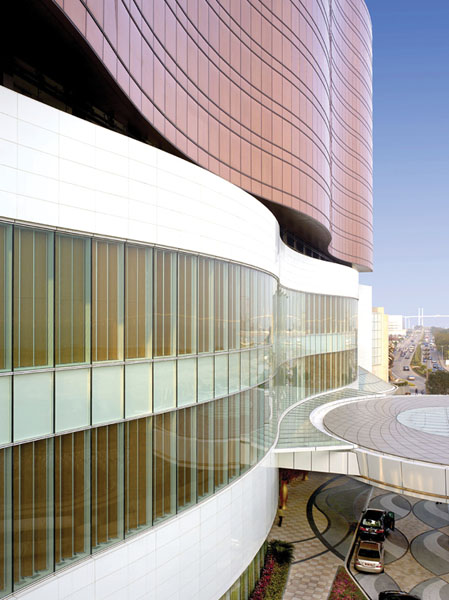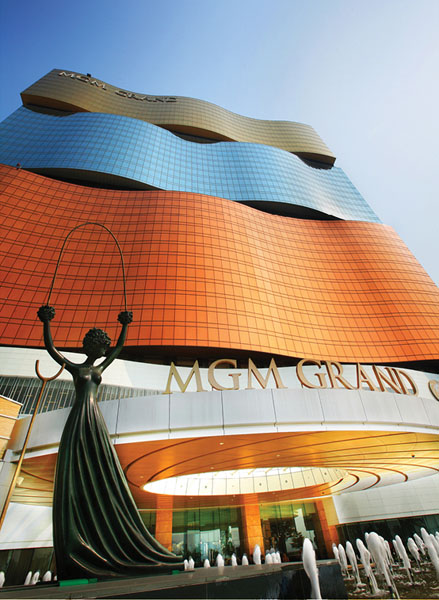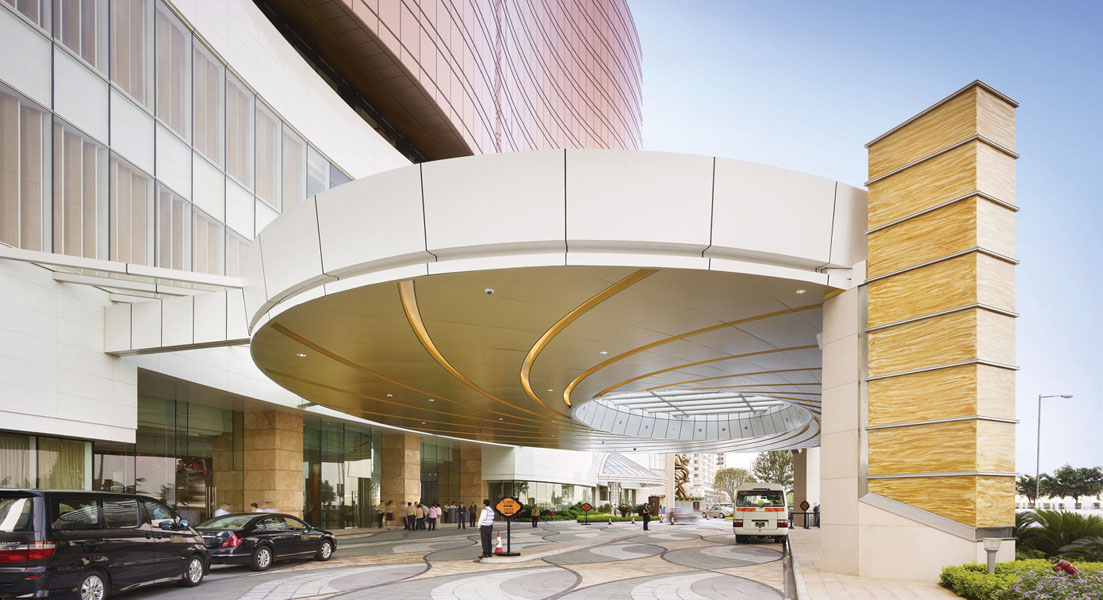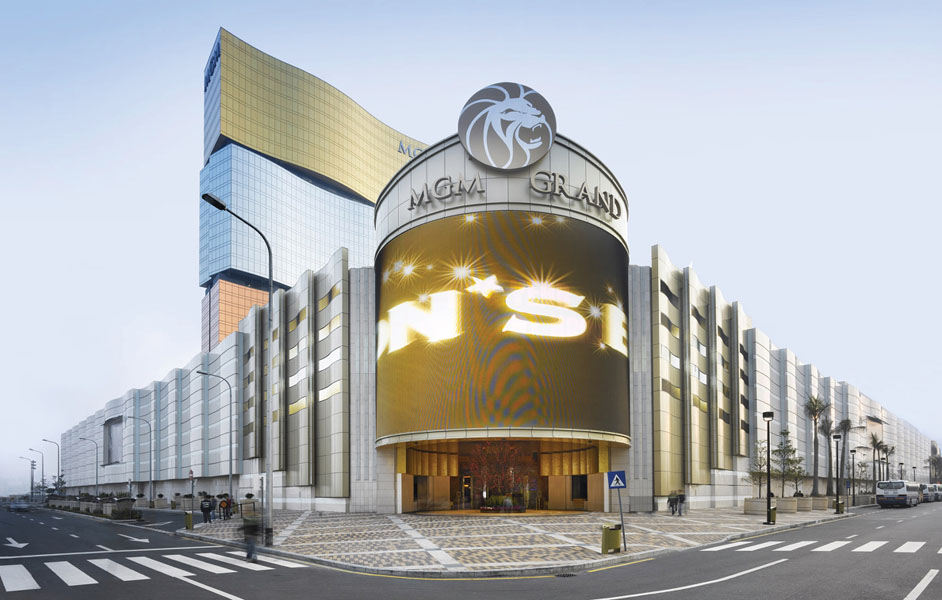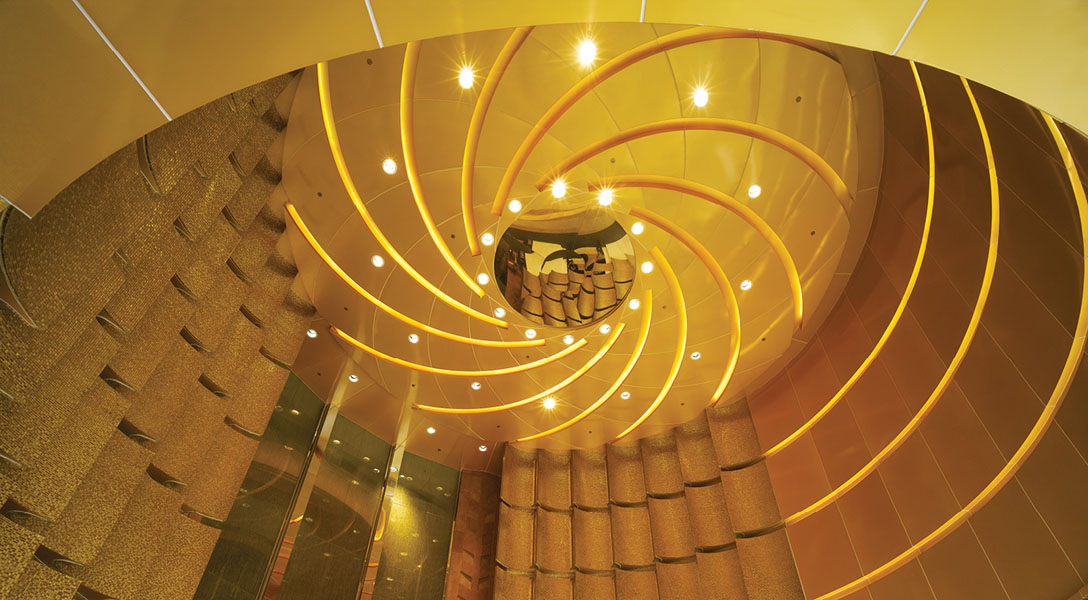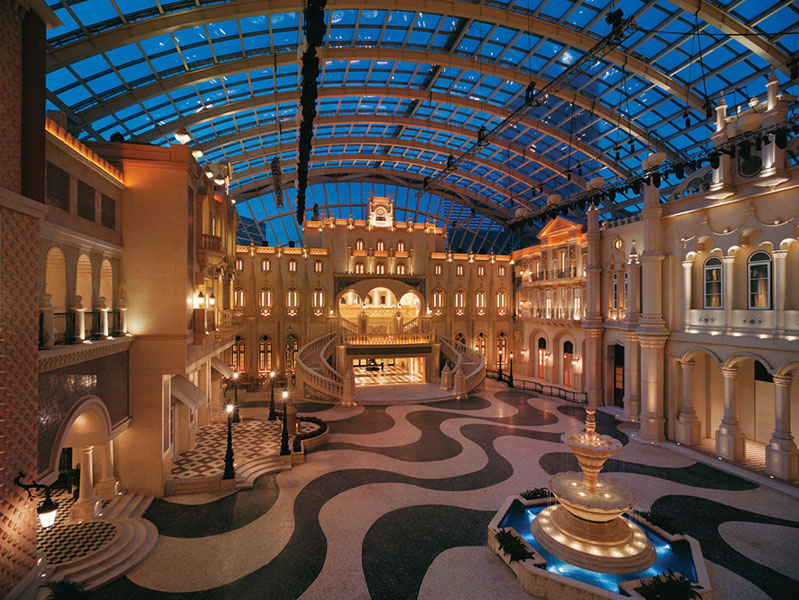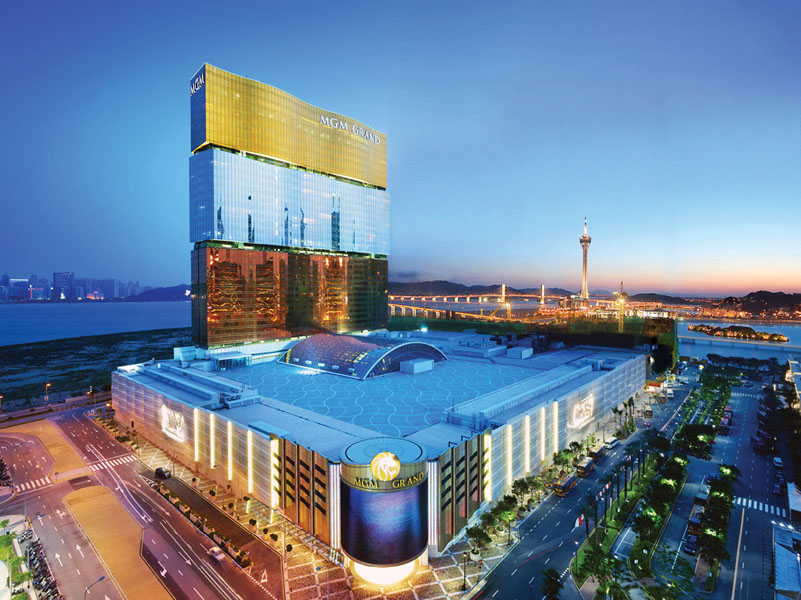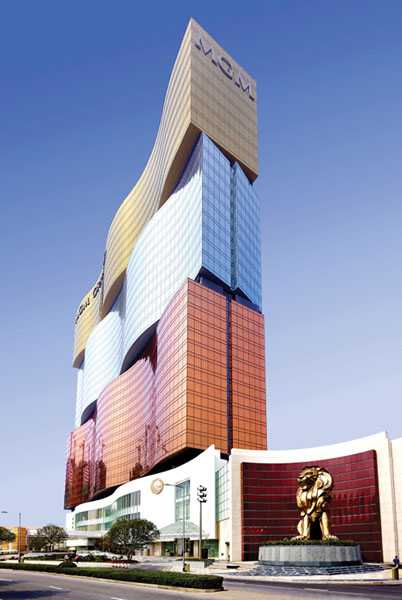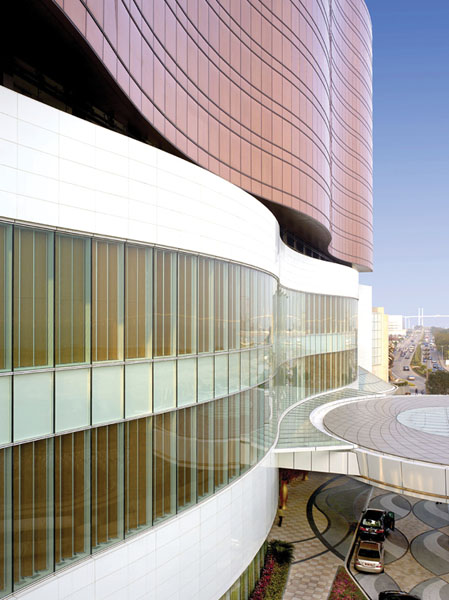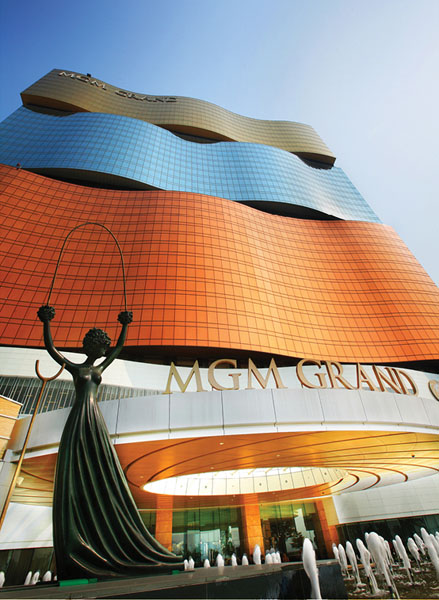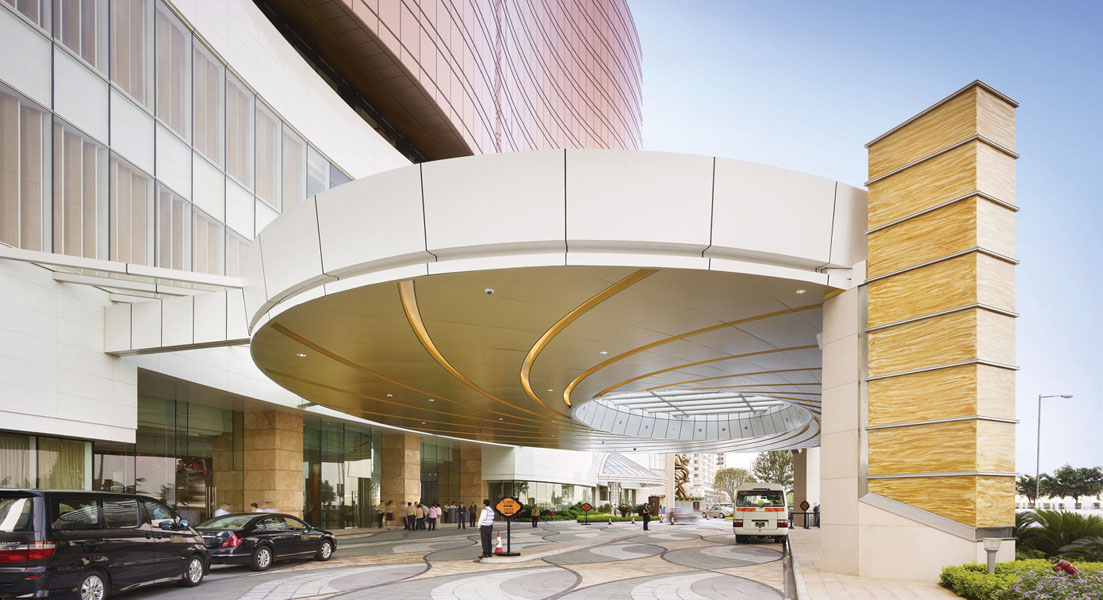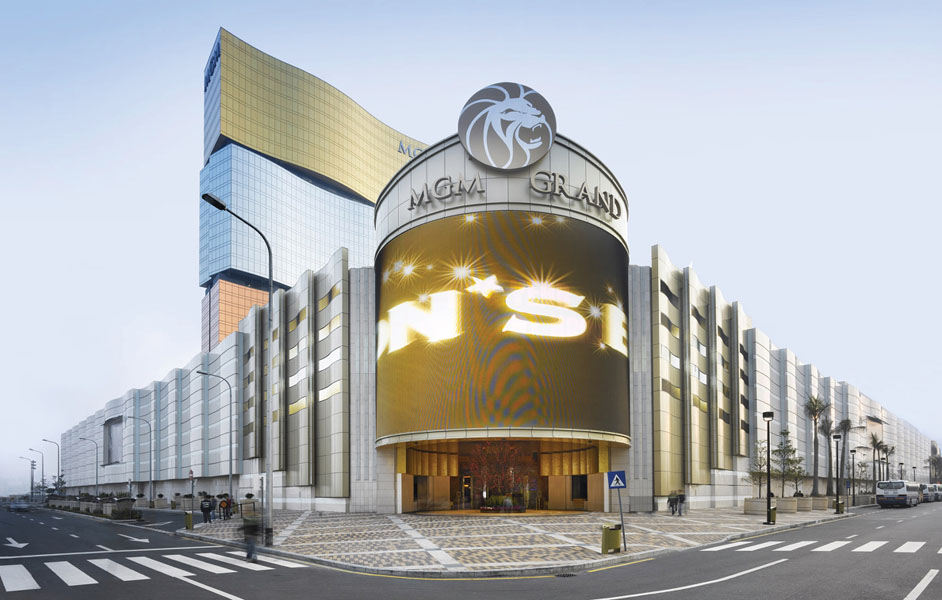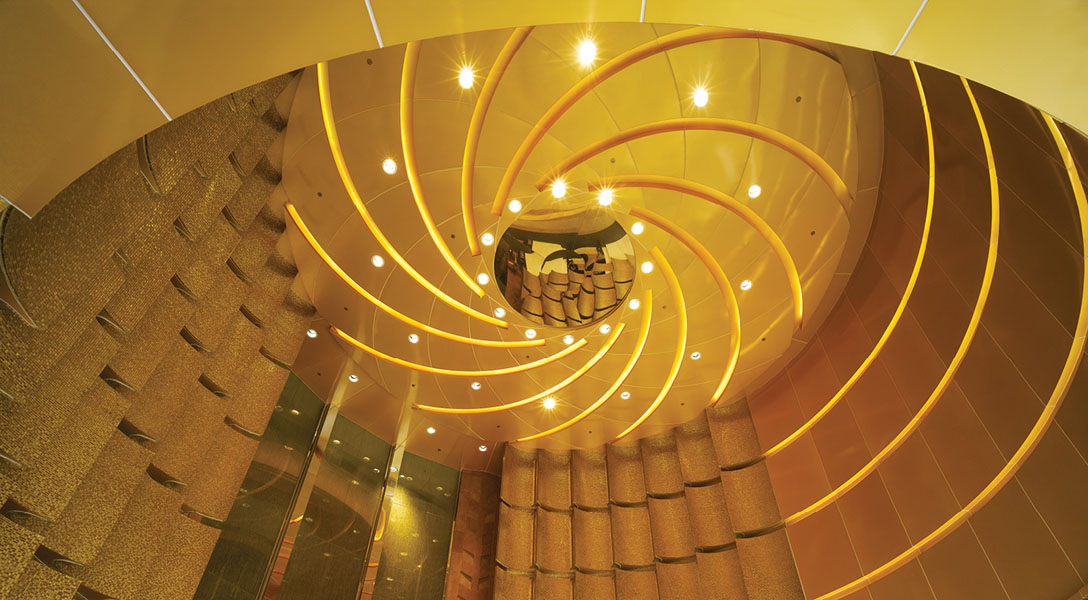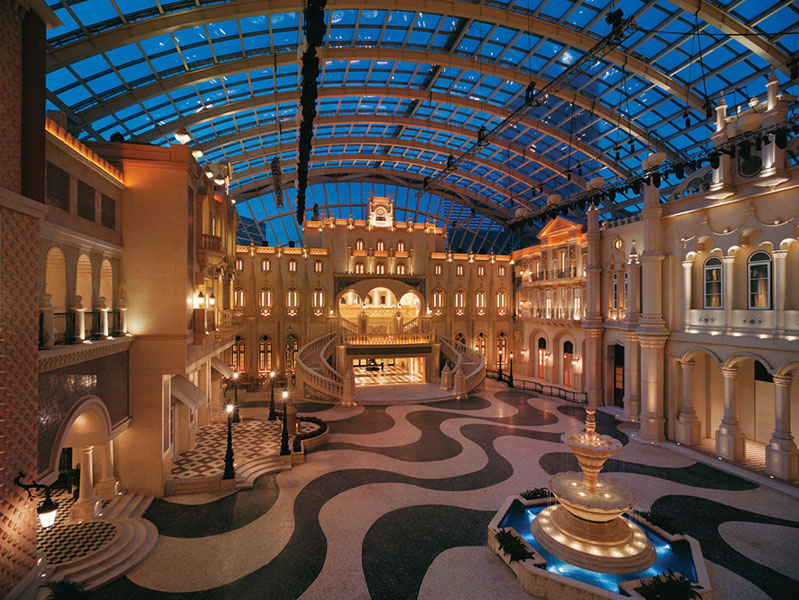 MGM Macau
Nam Van, Macau
MGM Macau (formerly known as "MGM Grand Macau") is located on the prime south-facing waterfront in Macau's central Nam Van gaming district.
The brief of the 33 storey hotel virtually calls for three-hotel-in-one; requiring discrete sections or blocks of standard rooms, suites, and penultimate mansions. These were physically expressed as discrete counter-undulating slab blocks placed on top and sliding over one another, seemingly with the casualness of a child's building blocks.

The disjointing serves to allow each of the different room type great freedom to take on their optimal planning and structural grid while emphasizing the uniqueness of each section. Clad in their own different signature-coloured reflective curtain wall; rose gold, white gold, and yellow gold corresponding to rising order of exclusivity, with the mansion (yellow gold) on the very top, they project an elegant yet dramatic presence amongst the sensory-saturated background.

The gentle counter-synchronized sinuous undulation of the façade recalls the rolling swell of the South China Sea. The undulation permeates in through and inform on the plan layout, with consistent room depths carving a meandering corridor journey from lift lobby to the guest rooms. It is also the defining source of inspiration for the interior design.

The heart of the 3-storey casino podium is a sun-drenched conservatory, modeled on a historical Portuguese town square. Roofed over with a light-weight glass and steel vault, the lofty 25-meter high courtyard is lushly landscaped and with traditional Portuguese architectural motifs that create an authentic atmosphere of an open outdoor space. This provides a welcome relief from the intense gaming activities surrounding and screened behind the facades. The conservatory is also a highly popular setting for a multitude of events, from fashion shows, exhibitions to grand talk-of-the-town parties.