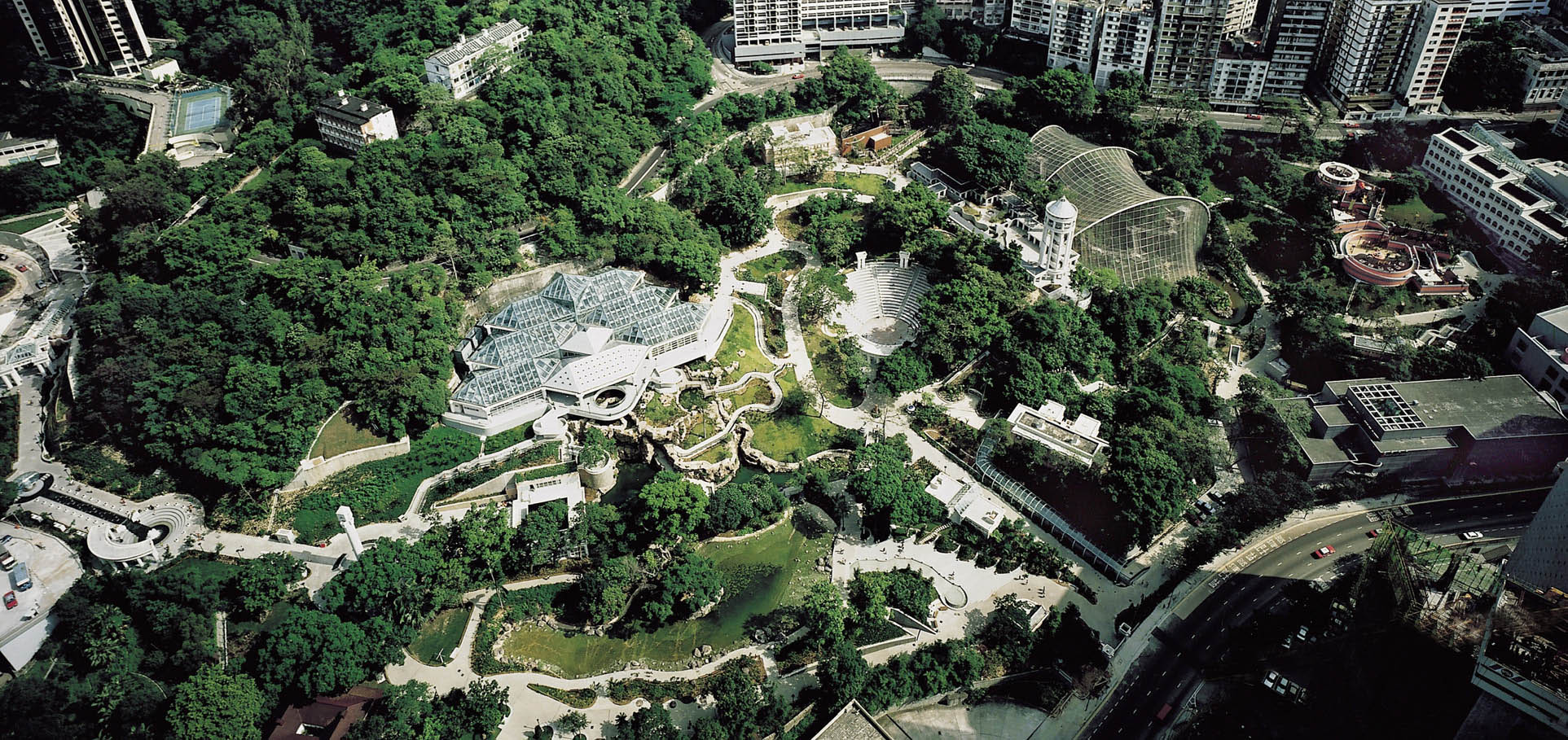 Hong Kong Park
Hong Kong, China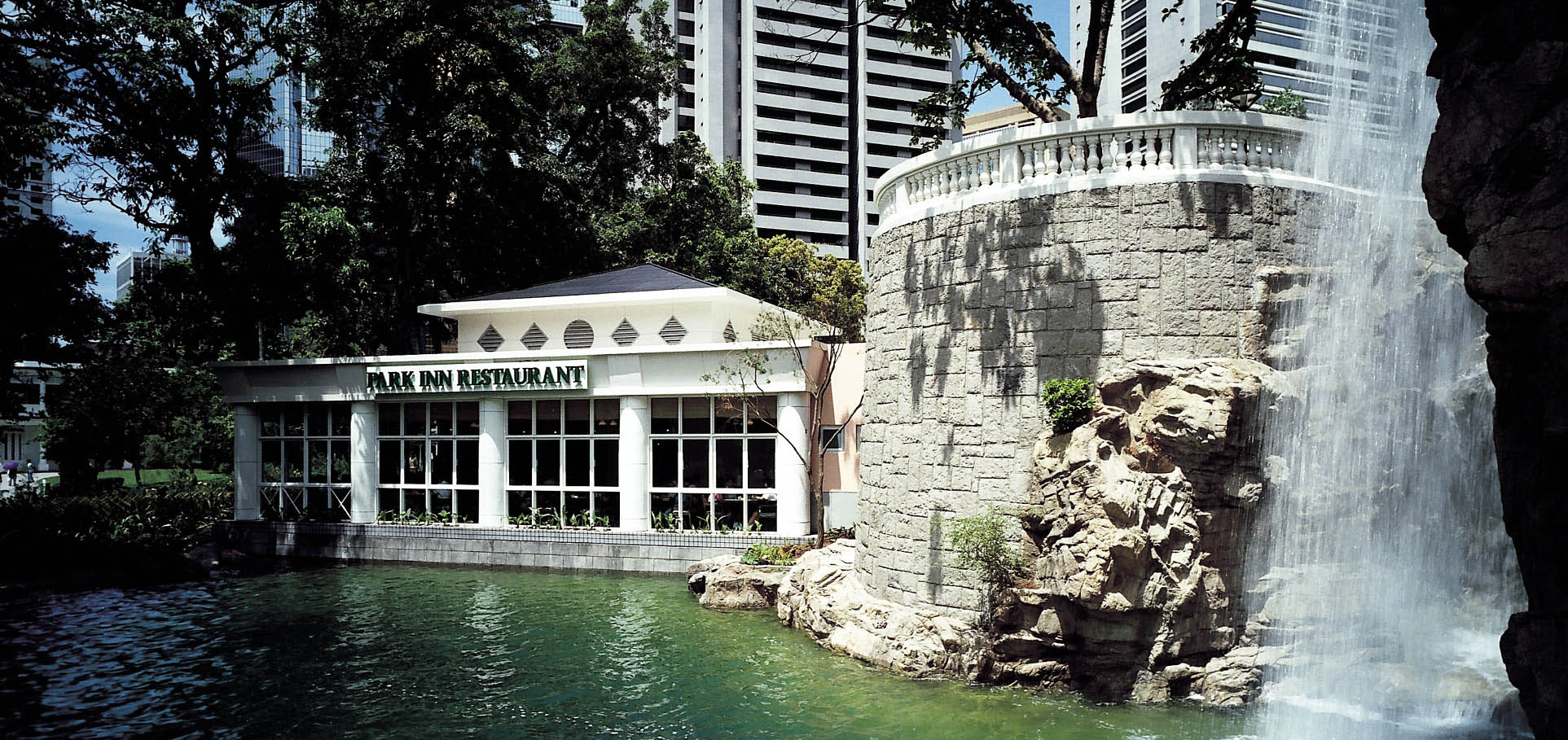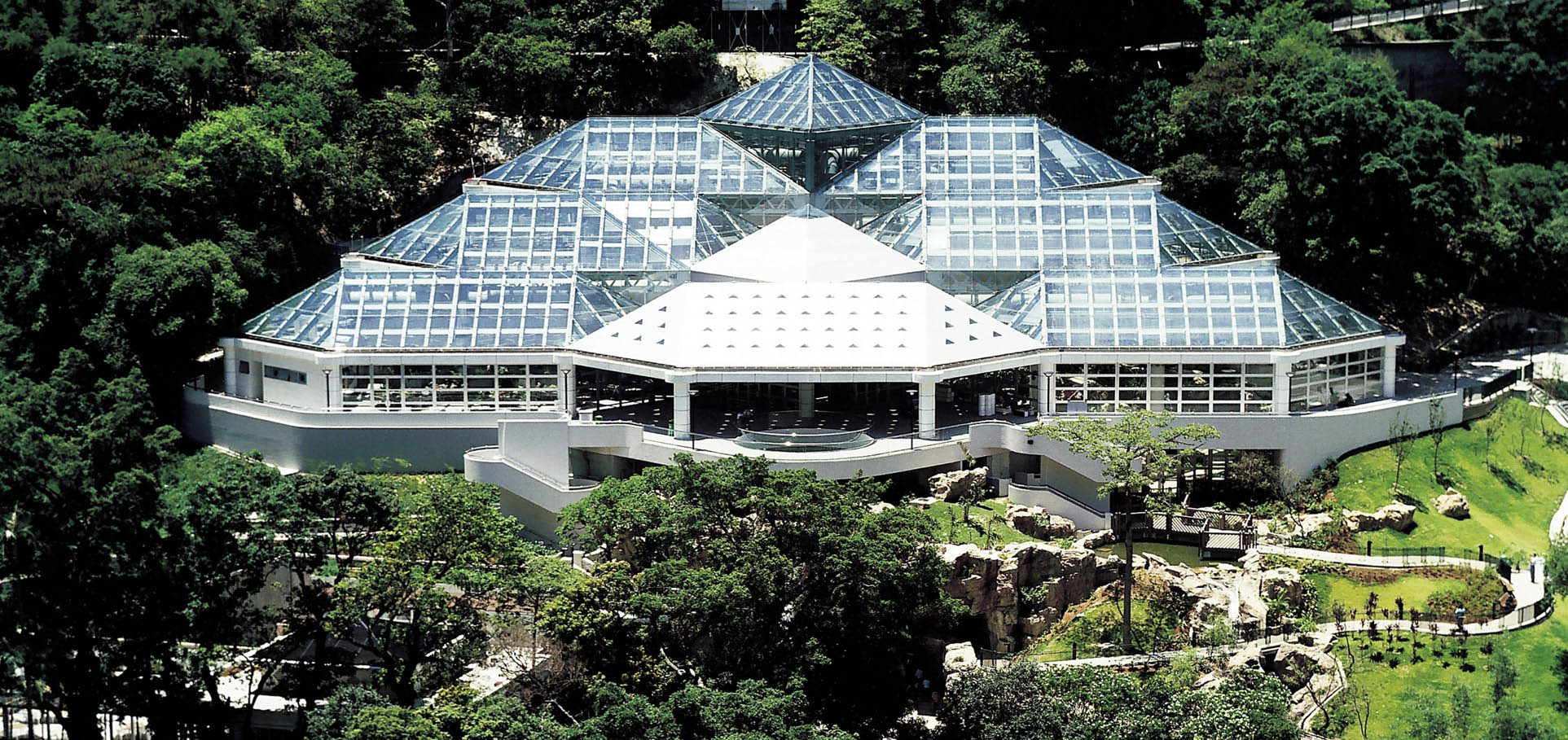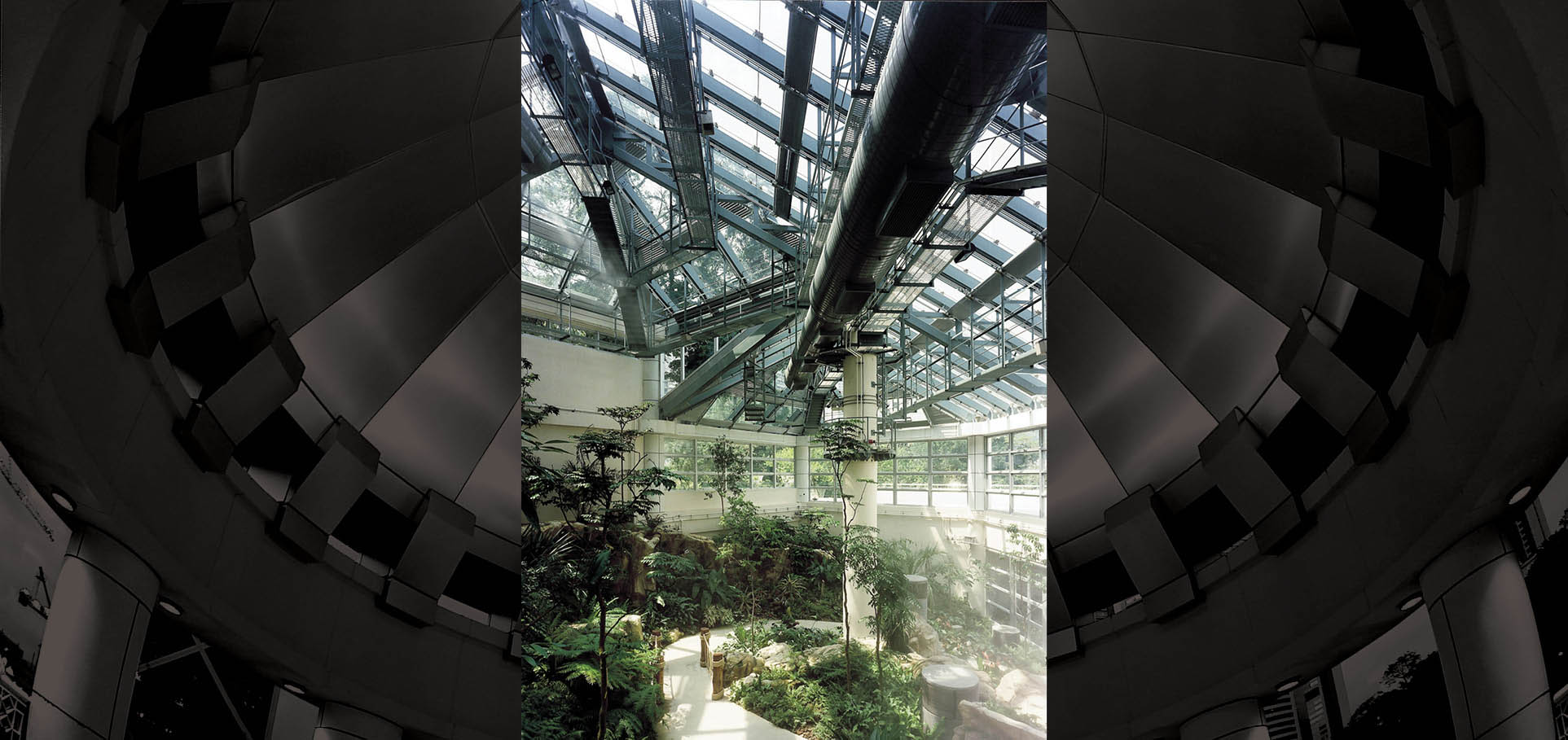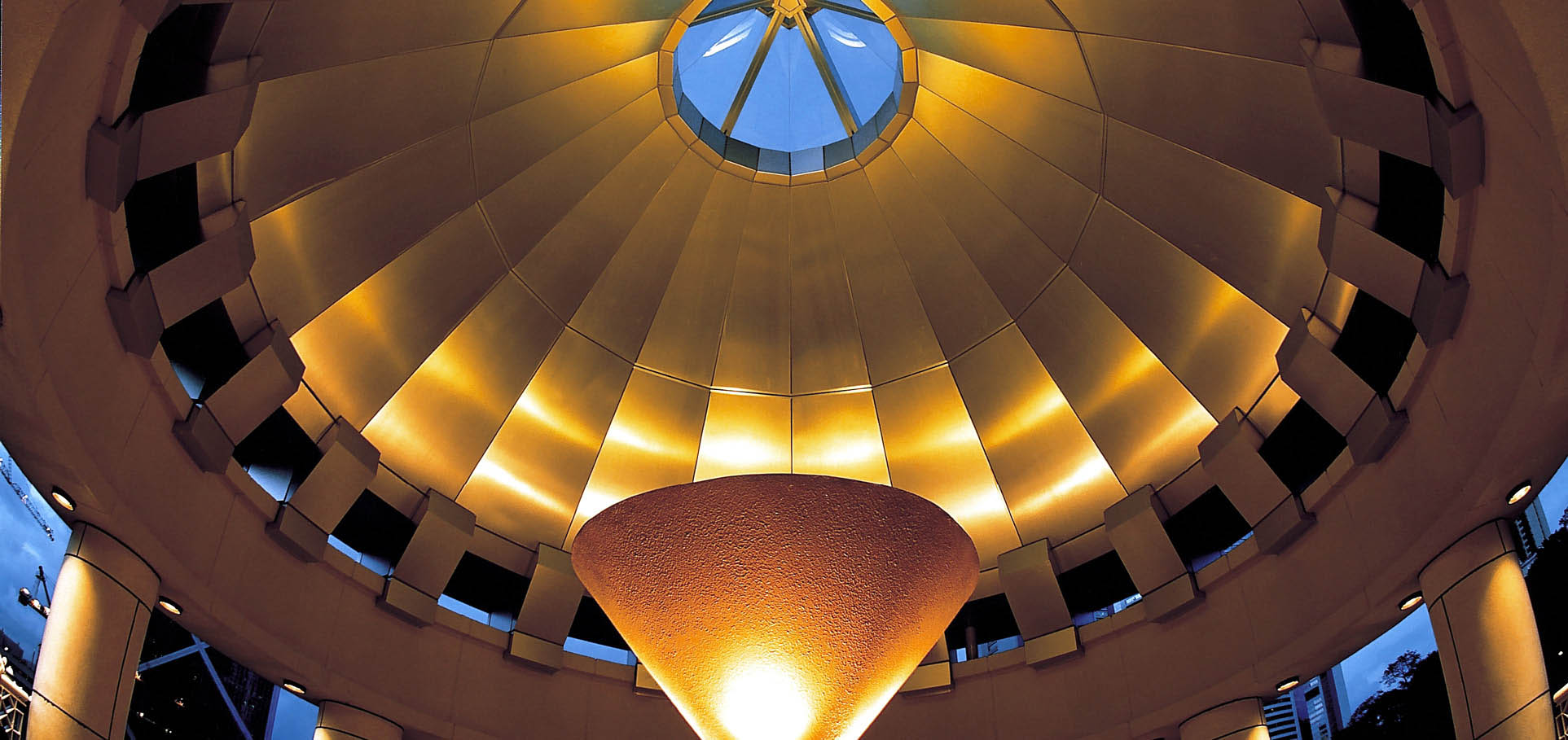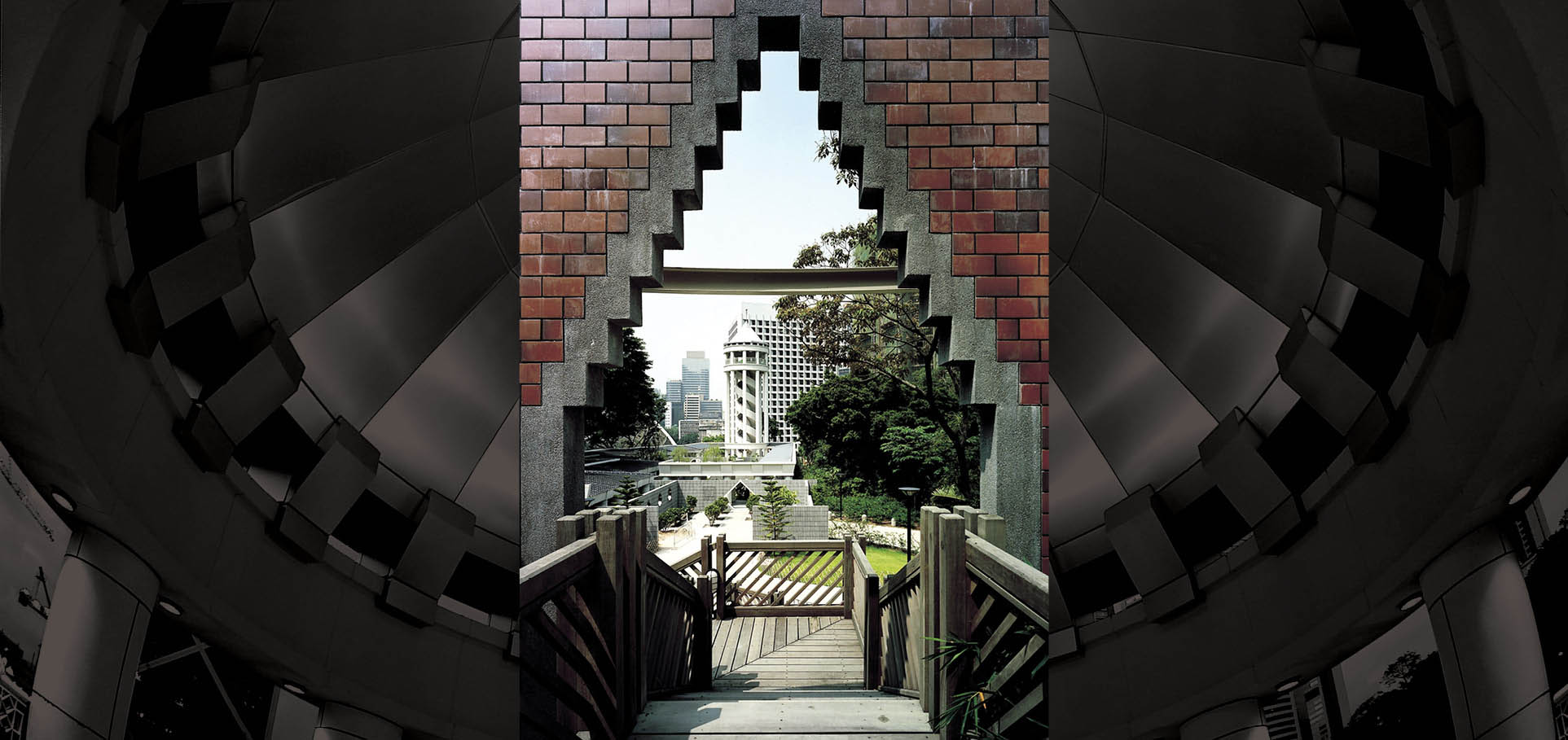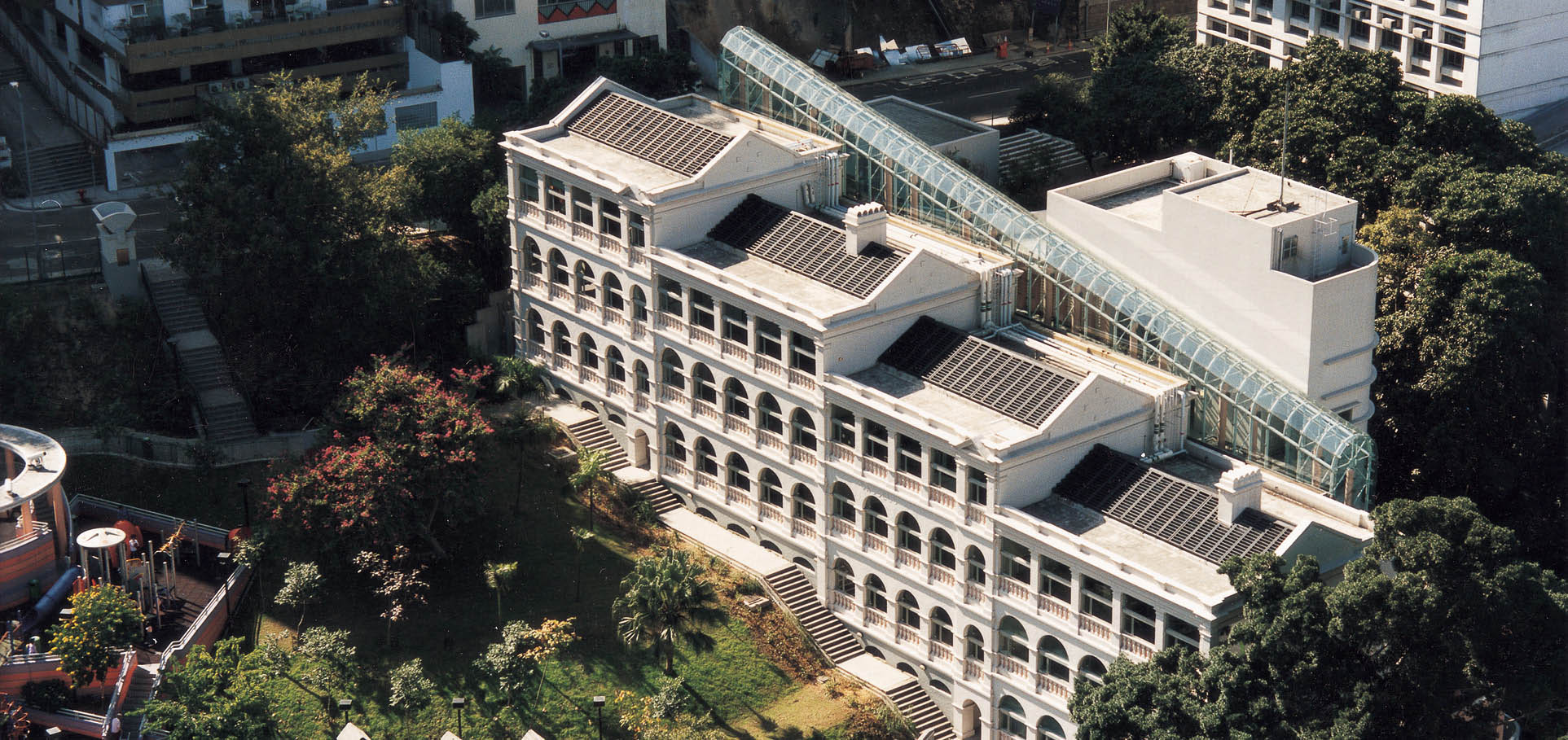 Hong Kong Visual Arts Centre
Central, Hong Kong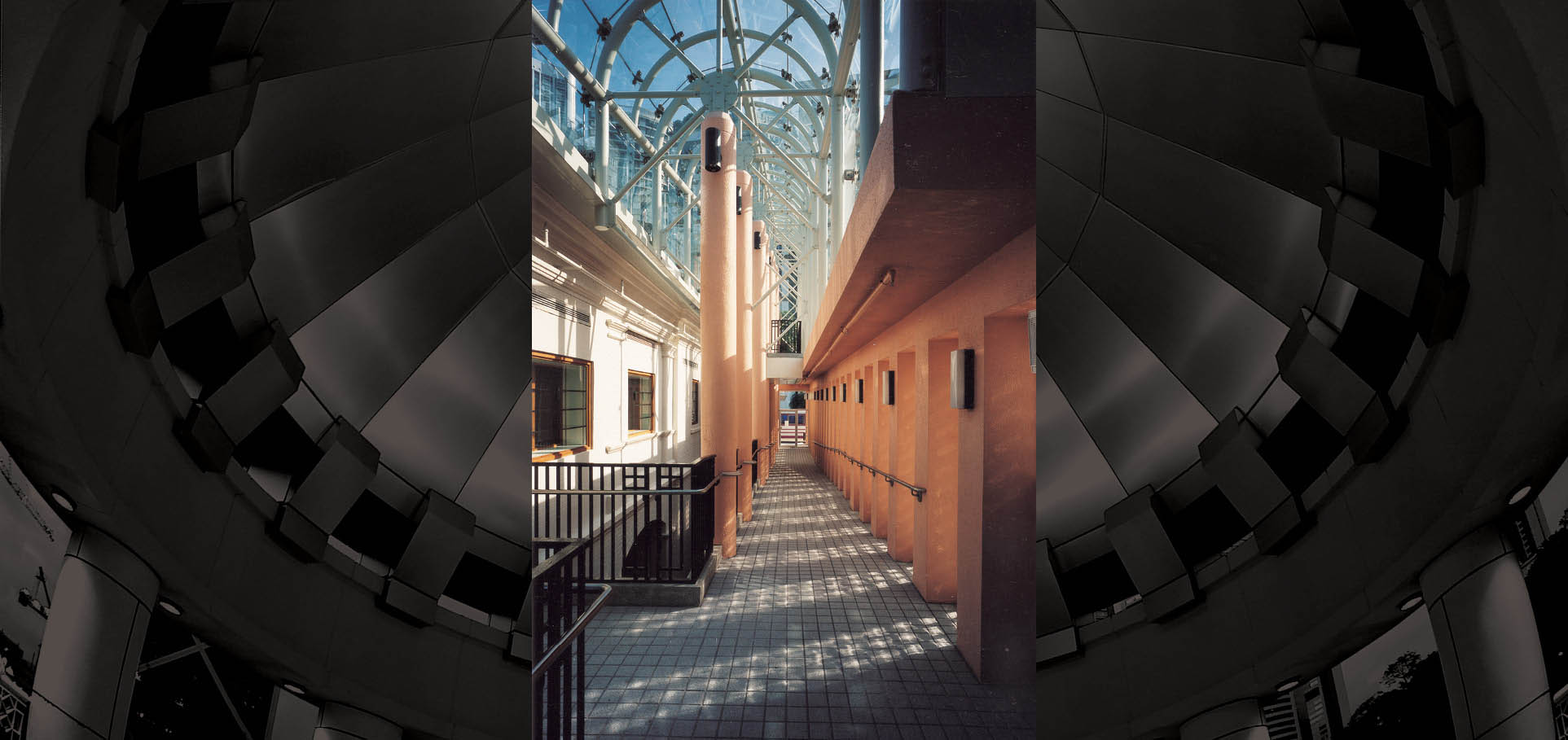 Hong Kong Visual Arts Centre
Central, Hong Kong
Hong Kong Park
Central  HK. China
Hong Kong Park, built on the site of a former army barracks, inherited from it several building forming the Hong Kong architectural heritage, and a large number of high amenity value mature trees. It can be subdivided into three zones: the lowlands, the highlands and the western barriers. Occupying the northern and eastern parts the lowlands are dedicated to passive recreation. Amongst lush vegetation, the theme element, water, appear in a large variety of forms: from tranquil sculpted planes to 10m waterfalls, setting a cool relaxed environment and creating myriads of unexpected vistas. Garden seating is complemented by a lake-side restaurant and a tree-shaded amphitheatre.

Covering about 70% of the park, the southern highlands combat gravity to draw visitors. Technology and skillful design enable visitors to explore a cavern behind a waterfall, chart the frequency of a bubbling geyser, experience the sharp contrast of a desert and fog filled jungle, challenge the double helical stairs of the vantage tower and be rewarded by a panorama of the park, walk amongst tree crowns to come face to face with birds of the Malesian Rain Forest, and exhaust their energy in conquering the brightly coloured and multi-platformed children playground. Except the aviary, all new constructions are sited on old building platforms to eliminate "scars" and preserve the natural landform. At the western extremity, three air-conditioned building blocks: the Indoor Games Hall, the Squash Centre and the Visual Arts Centre act as barriers to screen the park from the roaring traffic of the rising Cotton Tree Drive and the noise of the school beyond. The classical Visual Arts Centre also functions as a visual stop for the park.

The Hong Kong Visual Arts Centre was awarded the Certificate of Merit of the Annual Awards 1992 of the Hong Kong Institute of Architects.