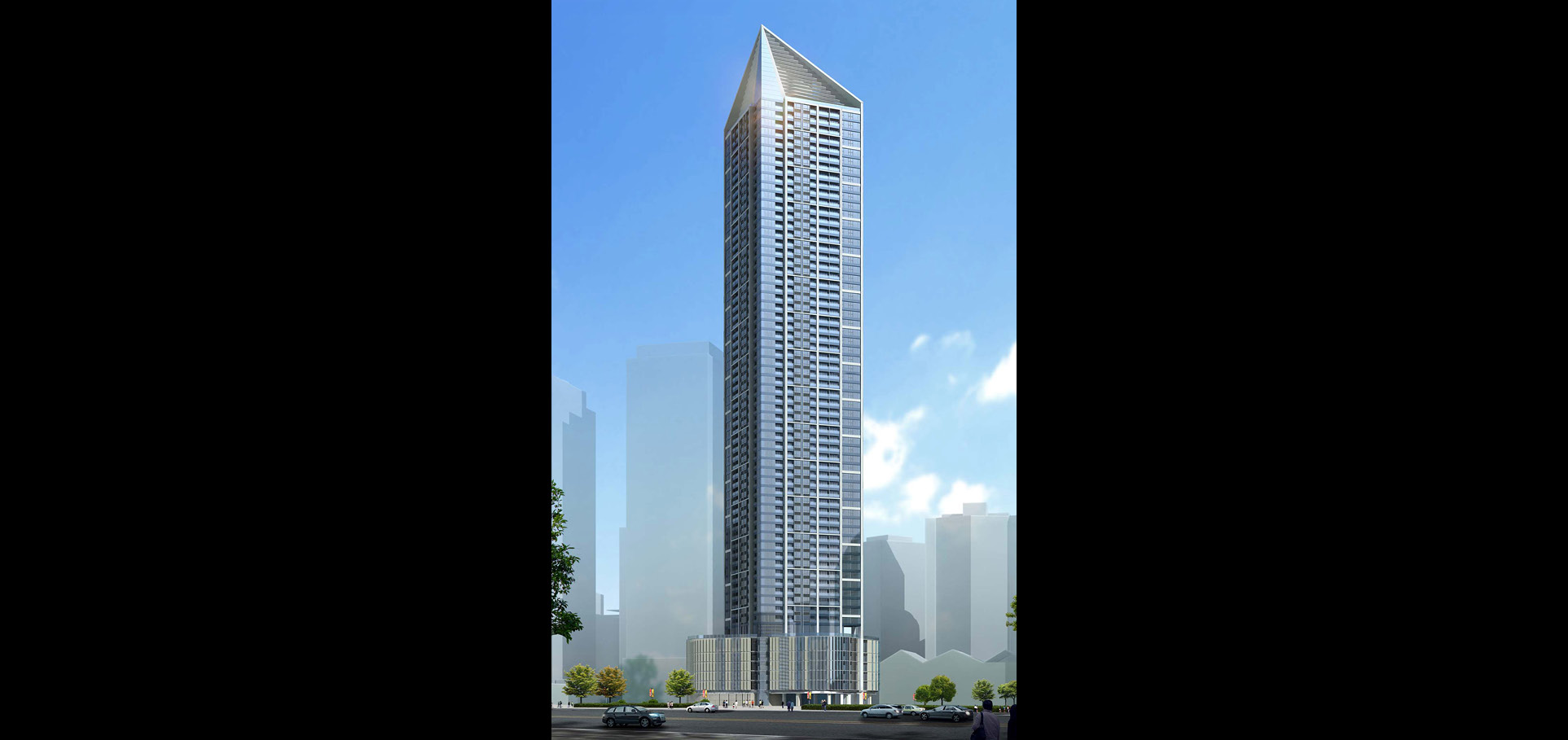 Shang Salcedo Place
Makati, Philippines
Shang Salcedo Place
Makati, Philippines
Shang Salcedo Place is a residential development located along Senator Gil Puyat Avenue in Makati, Philippines. The scheme consists of a 67 storeys high-rise residential tower, 749 units over the site of 3,045sqm.

The typical plan is composed of a diamond-shaped condo floor with two v-shaped interlocking patterns, the design takes into consideration of its surroundings and neighbouring buildings, and the core is tilted from the site to maximize frontage, optimize views and avoid adjacent looking.

The design of the tower elevation is predominately lined with glazed envelopes and precast concrete panels to convey a simple and elegant expression. The podium is articulated by elongated grids in tree-patterned beige perforated metal claddings and fritted glass walls to allow natural ventilation and daylight. At night, light is filtered through the perforated screens which outlined the characters of the façade in creating a spectacular frontage. The tapered roof and the clean form of the tower create an iconic skyline in its urban context.