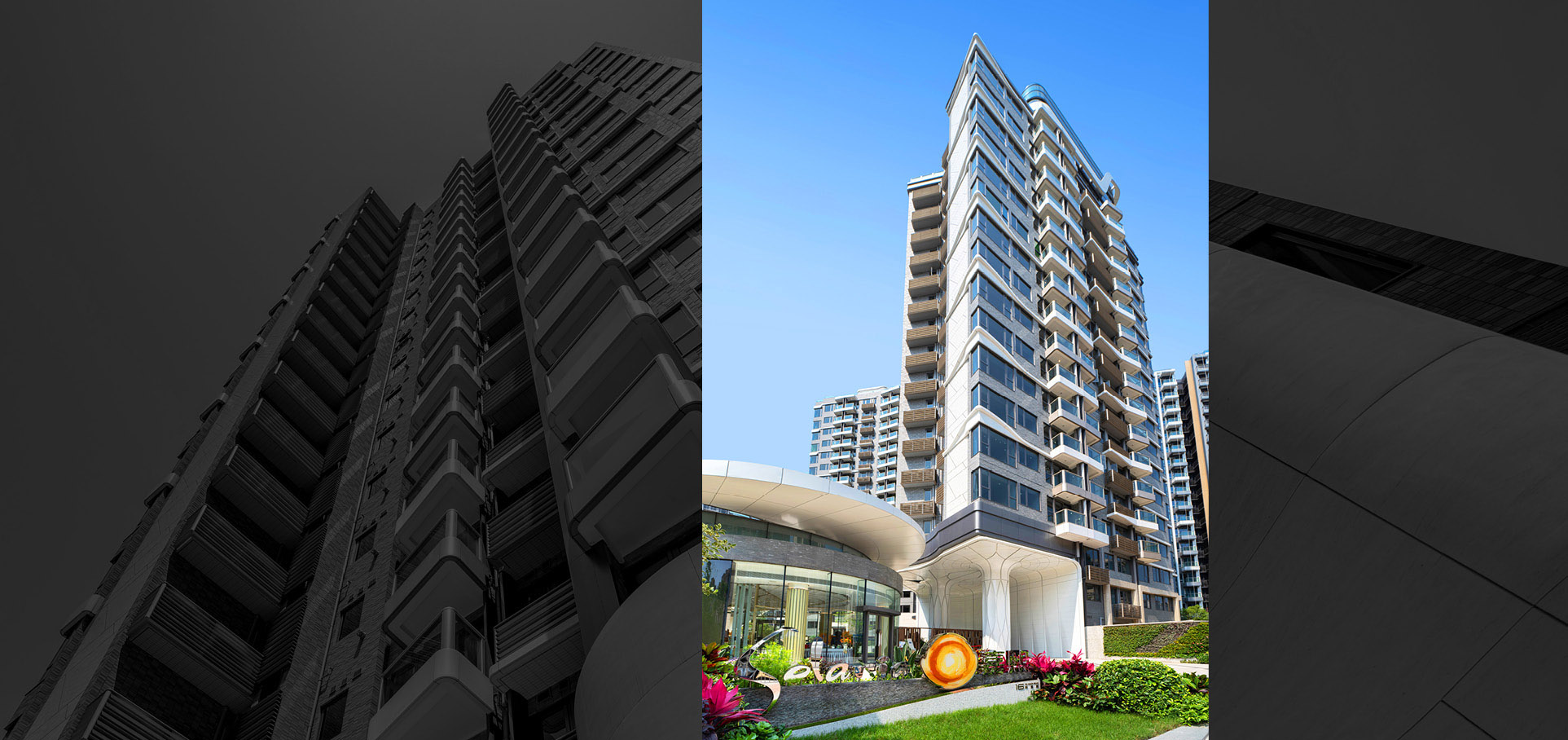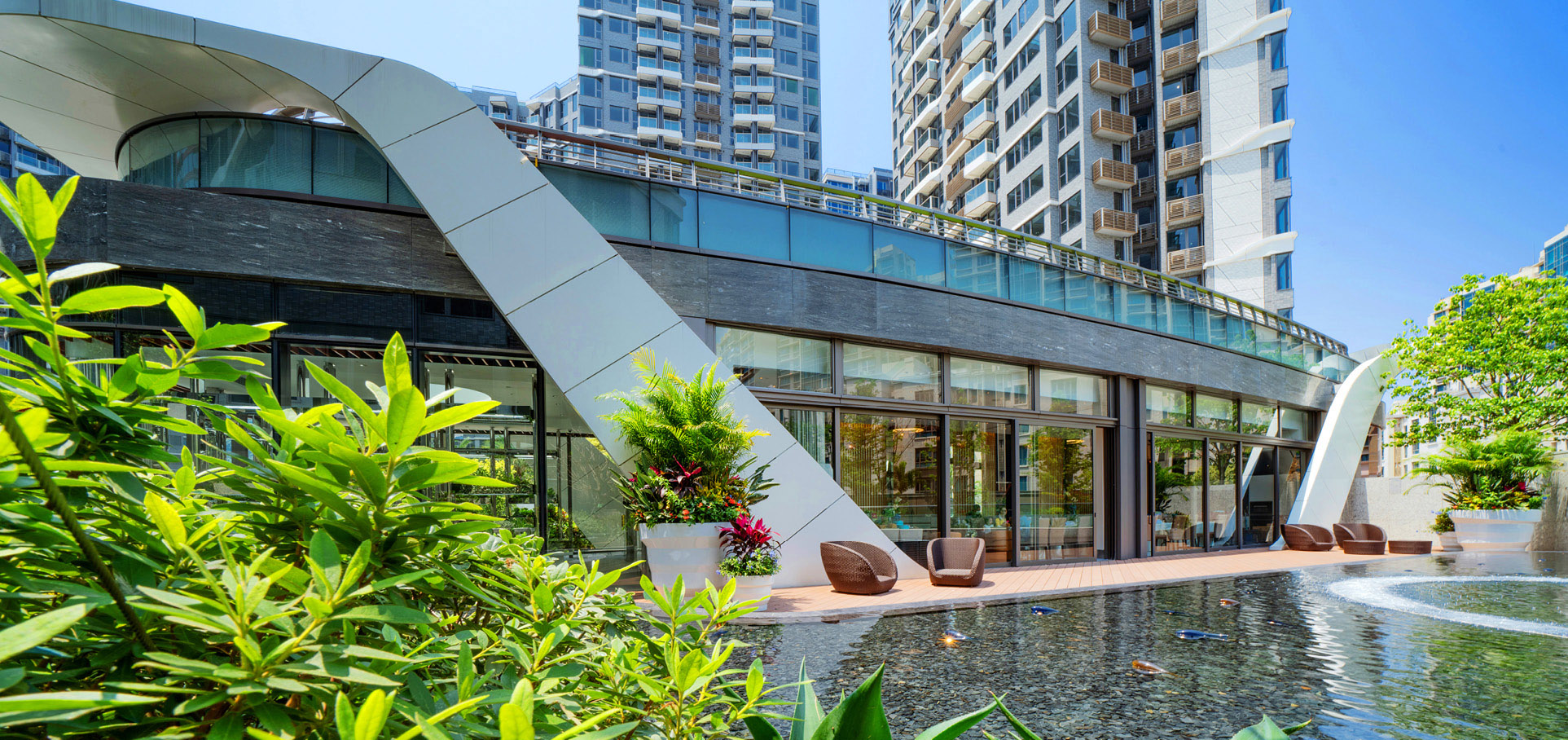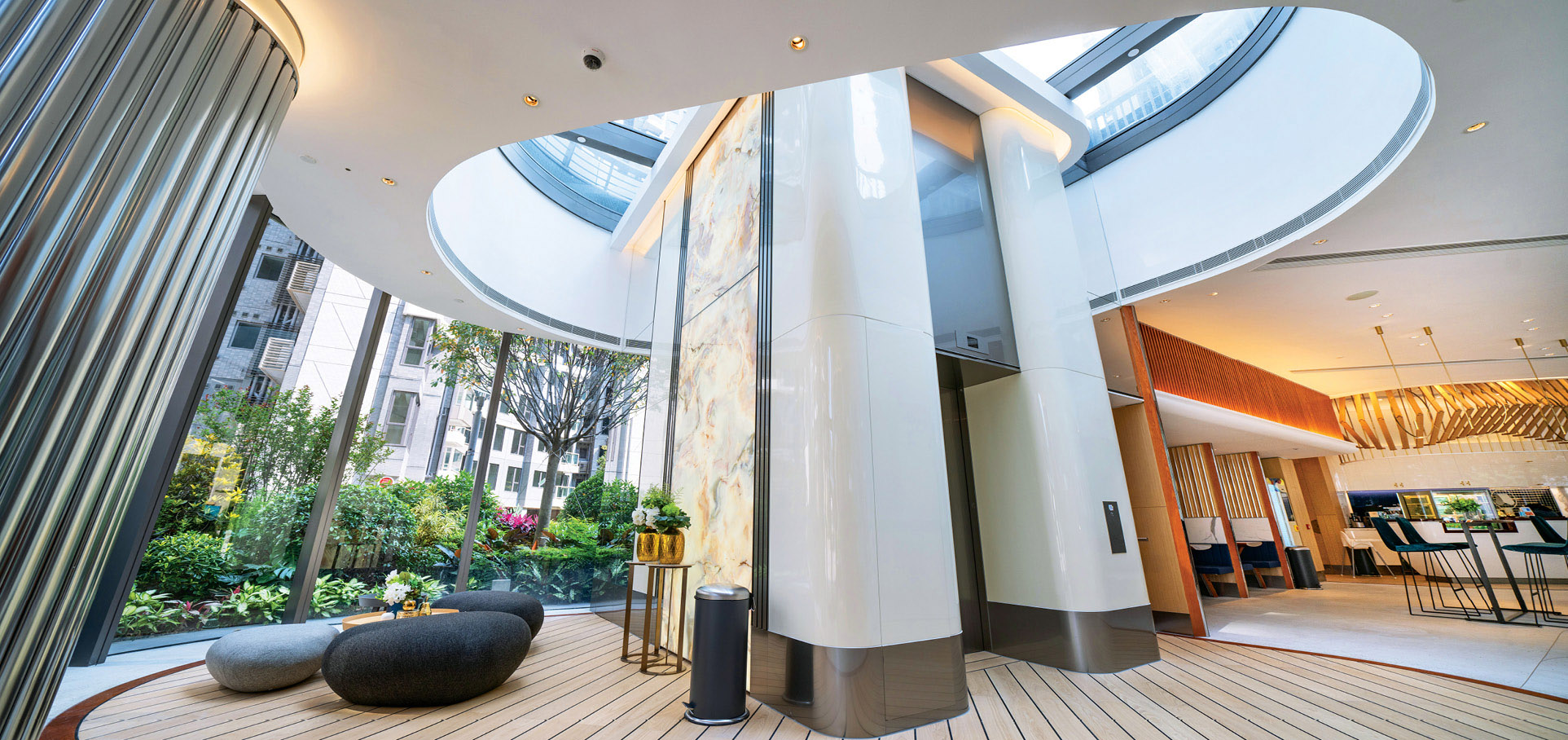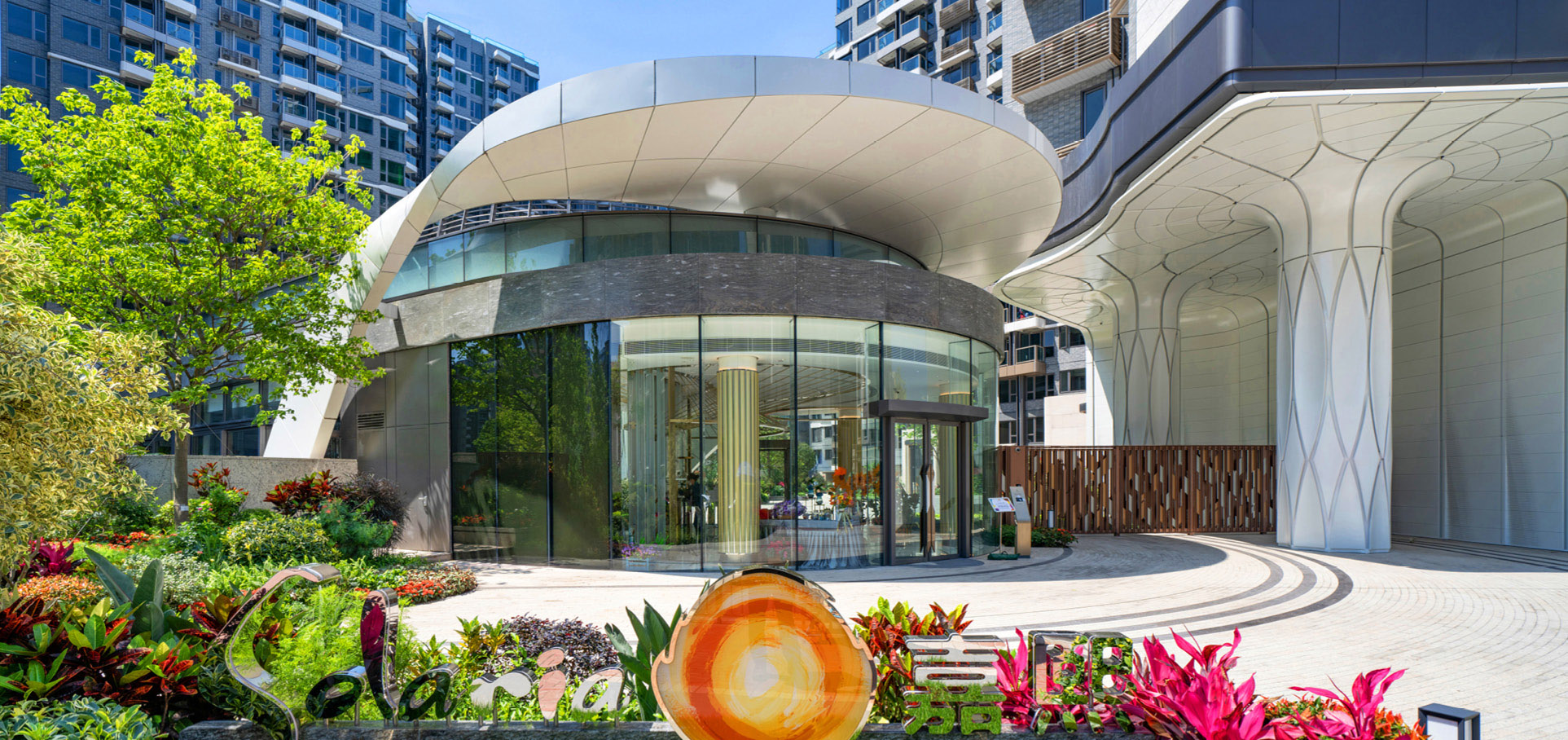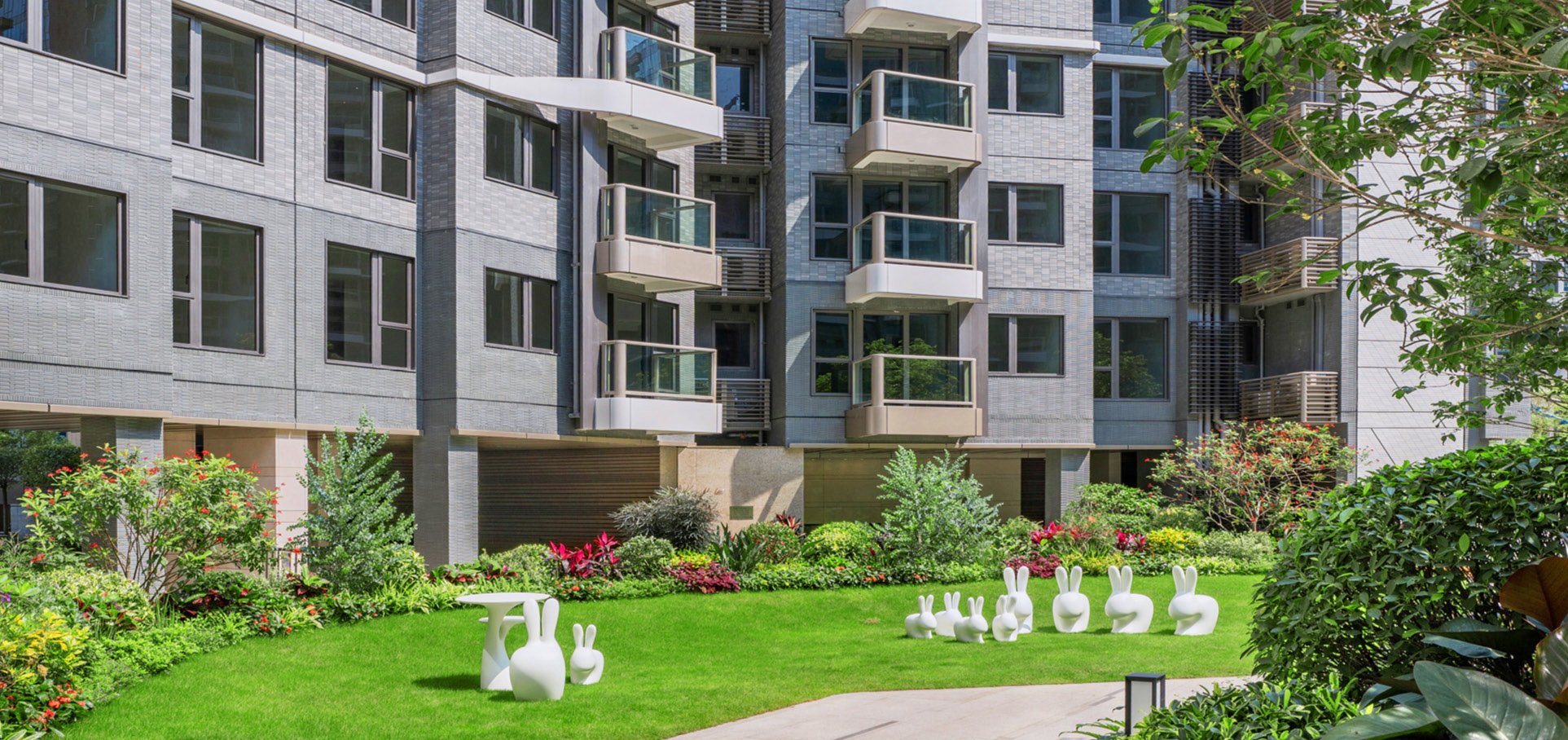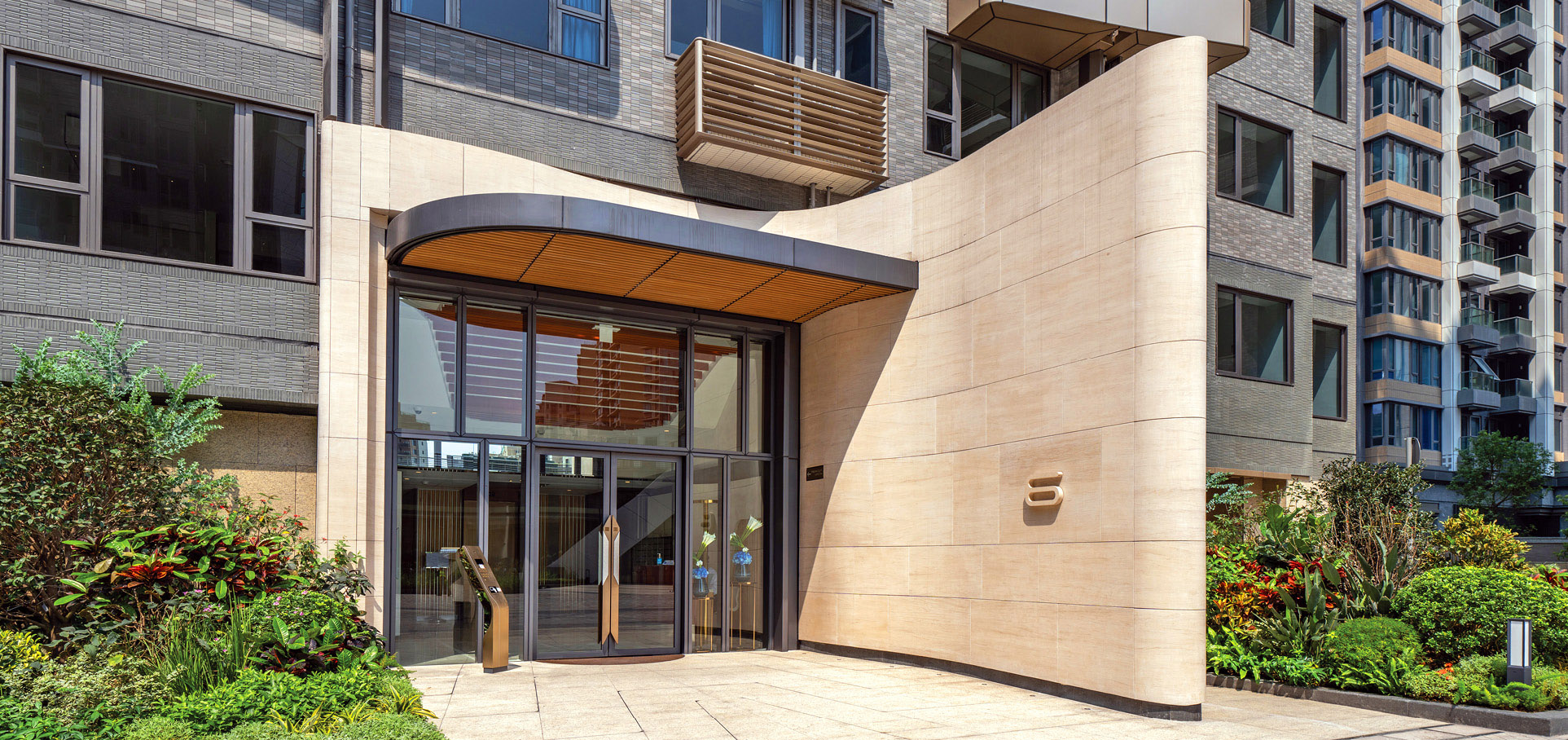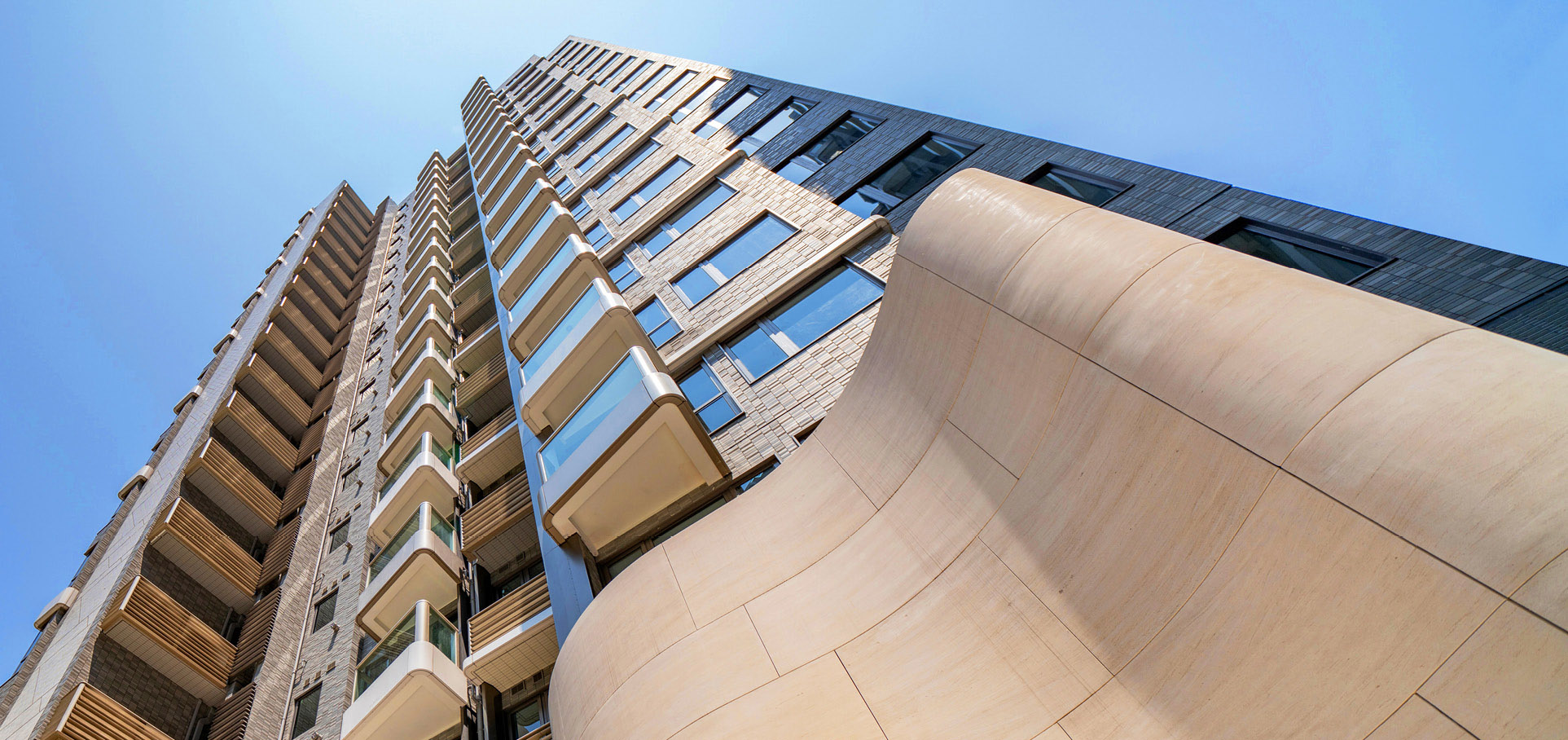 Solaria
Tai Po, Hong Kong
At the heart of Pak Shek Kok in New Territories, Hong Kong lies Solaria; a luxurious, mid-rise residential development inspired by Nature. Solaria was completed in September 2019; comprising of 9 Towers and providing a total of 1,122 residential units.

A NATURAL ENVIRONMENT
Solaria stands out amidst other estates in its vicinity by way of a distinct Master Layout Plan, which establishes a natural environment in the built fabric to promote a sense of wellbeing & vitality.

Vibrant landscaping and recreational facilities are encircled by towers around the periphery of the site to create an open-courtyard at ground floor, which serves as a safe haven for Residents to bask in the serenity of the garden.

Disposition of the towers above provides a panoramic view of the surrounding mountains on one side, and unobstructed view corridors projecting towards Tolo Harbour.

EMBRACING NATURE
Overlooking Tolo Harbour, the design language of Solaria draws from its natural context; the Sea.

From dynamic entrance portals to curvilinear architectural features and perforated acoustic panels, organic elements driven by the undulating motion of waves, can be found in every turn and corner of the estate.

The poetic expression of fluidity is further articulated by materiality along the facade which highlights organic elements by the colour contrast between Light and Dark.

COMFORT IN THE QUIET
Both active & passive noise mitigation measures were incorporated in the development for residents to enjoy views devoid of traffic noise from the highway nearby. Acoustic Panels, Acoustic/ Fixed Windows & Acoustic Balconies intercepted the path of transmission whilst building orientation and layout optimized the distance away from the source of the noise.