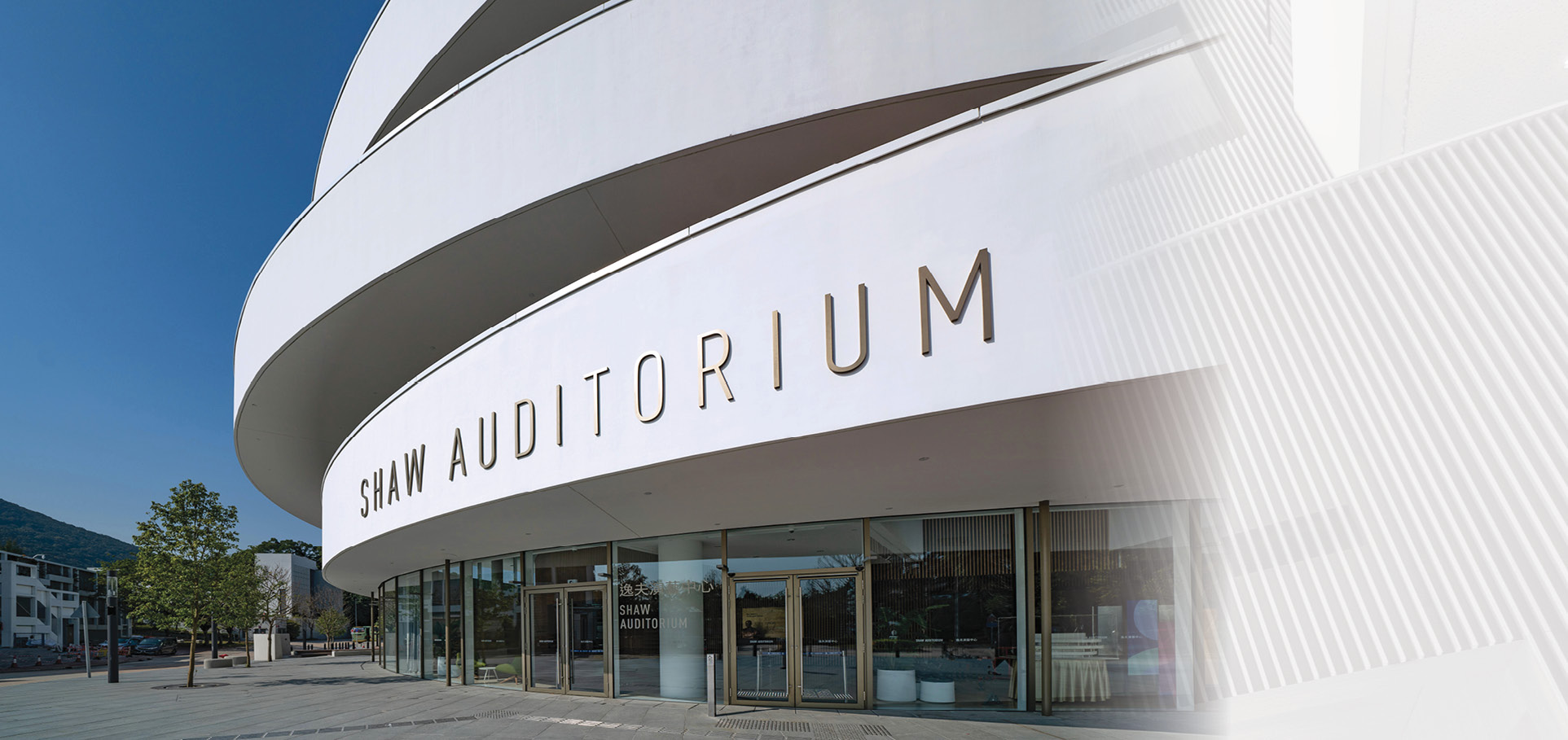 HKUST Shaw Auditorium
Clearwater Bay, Hong Kong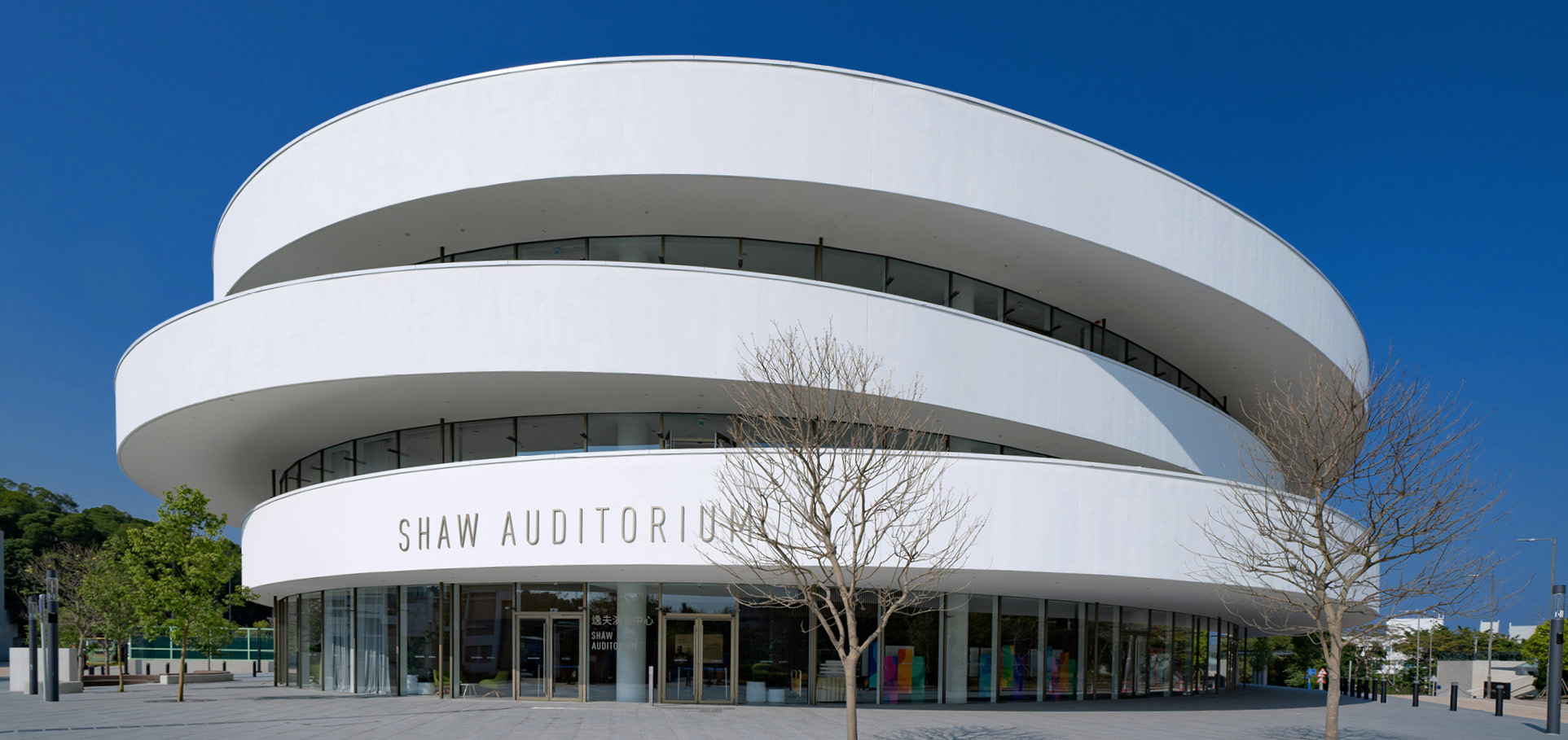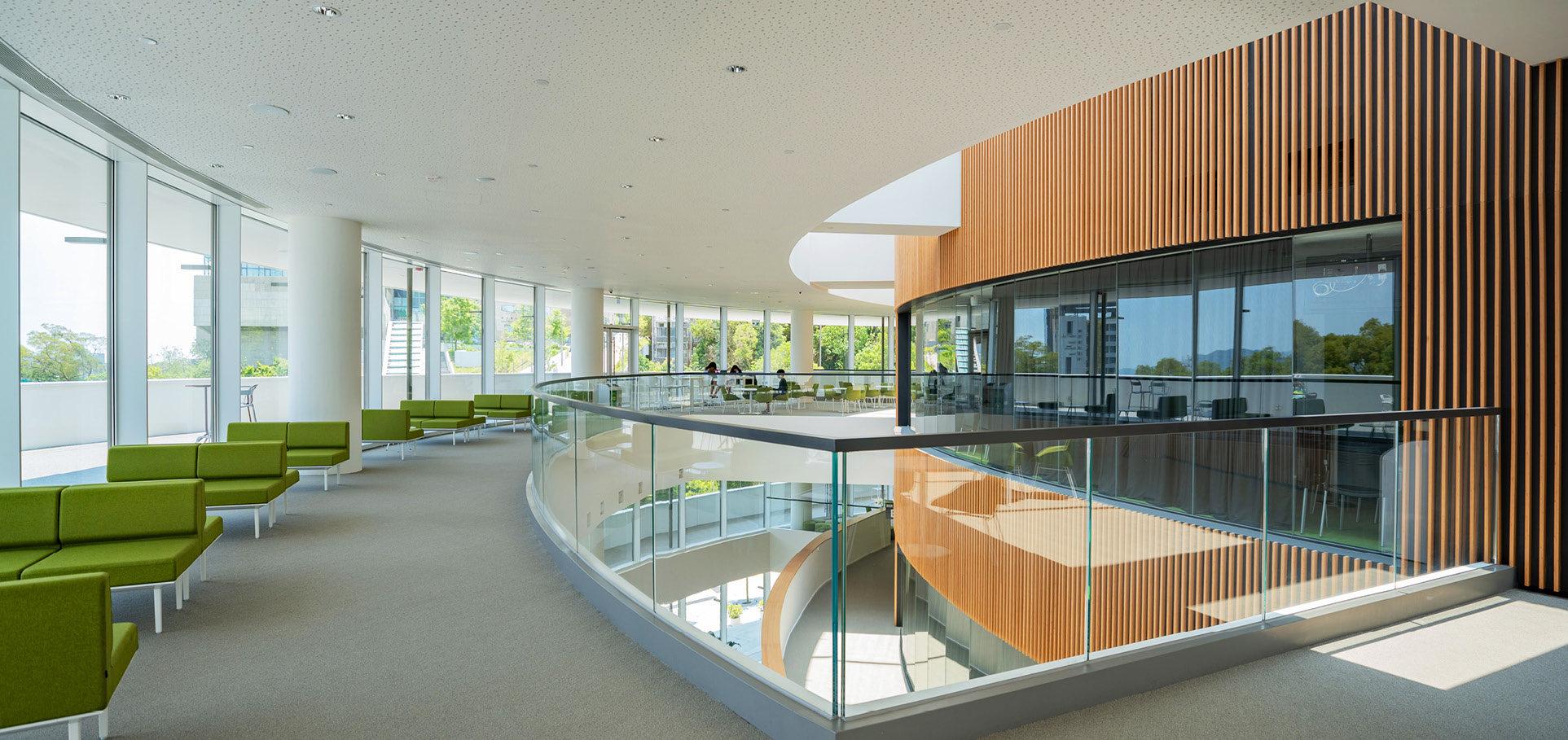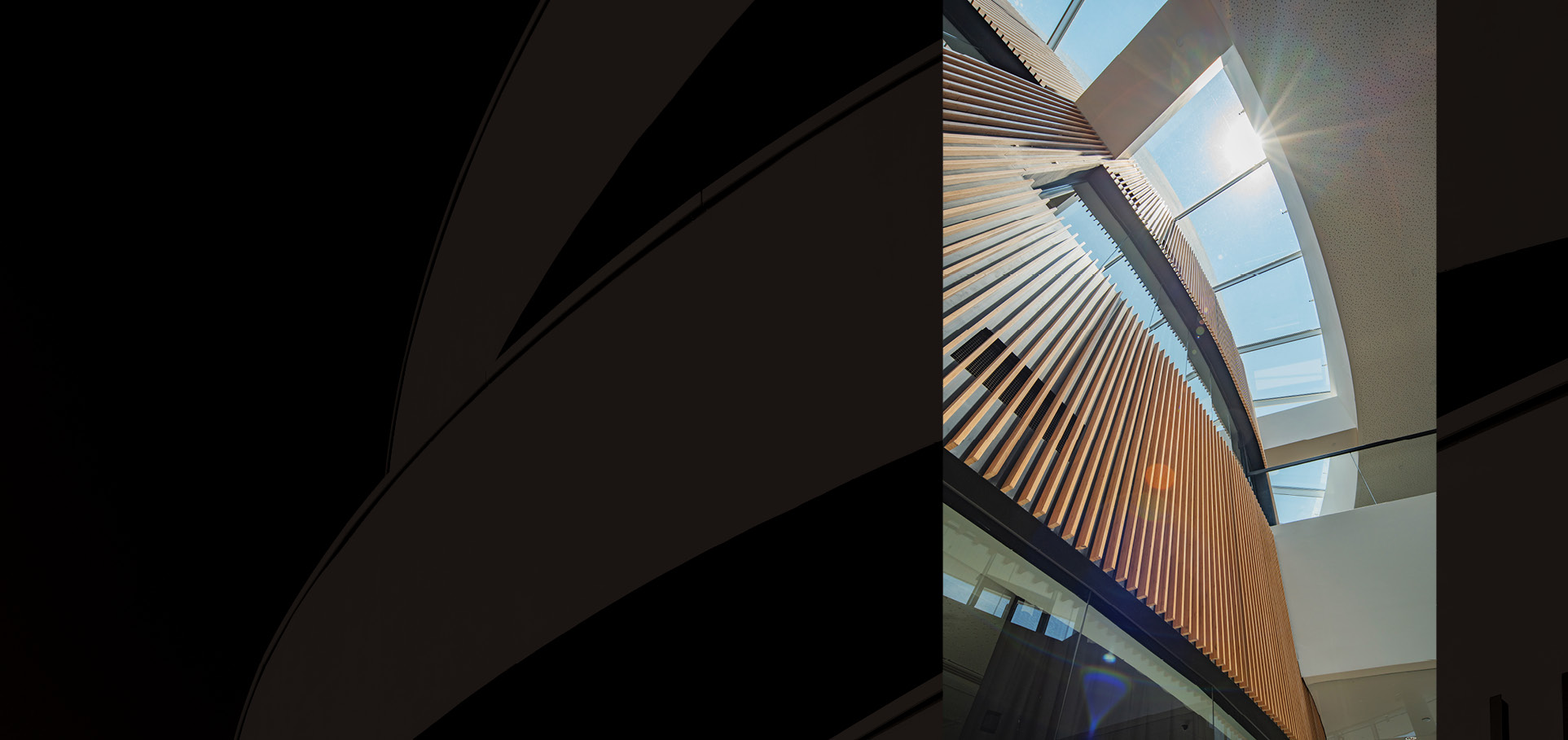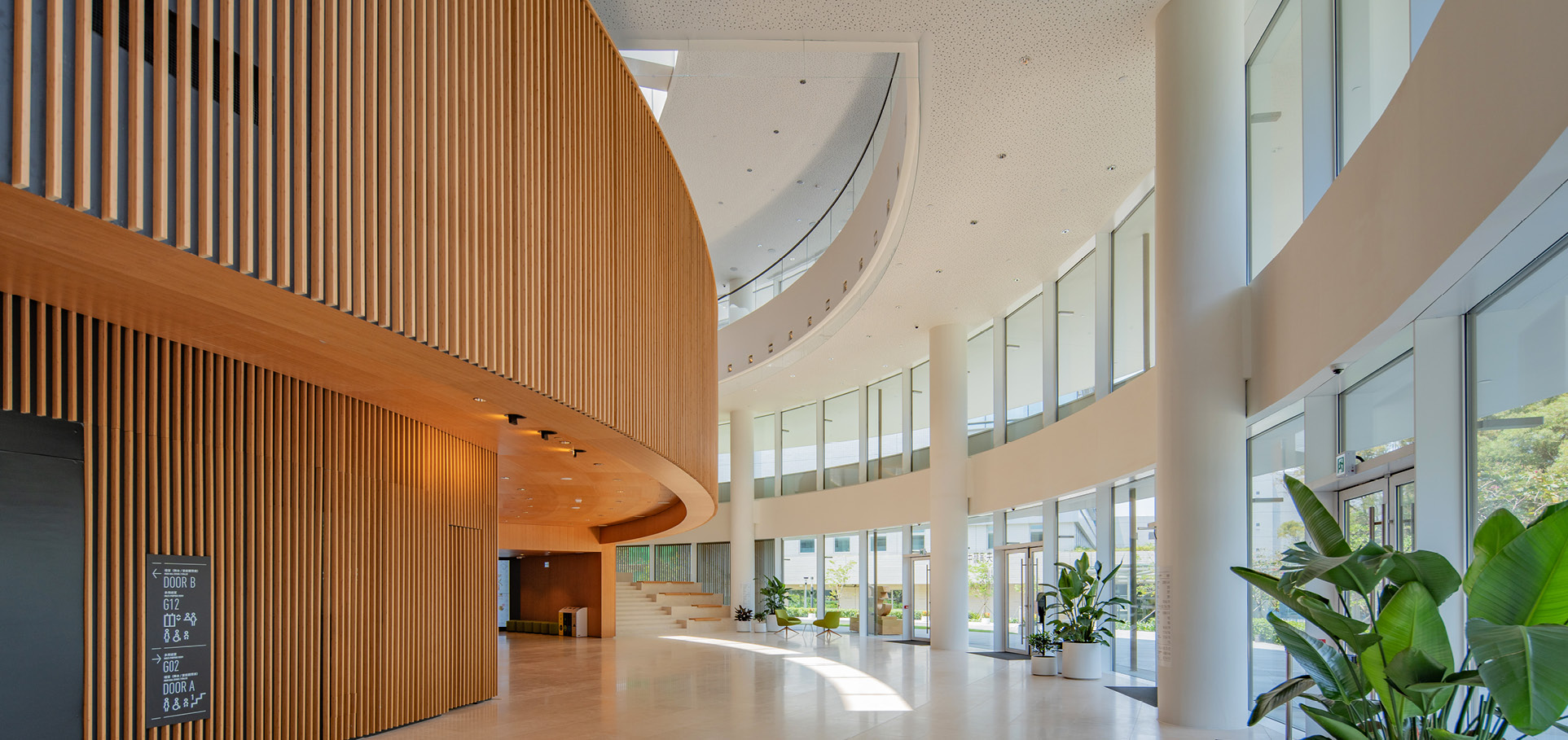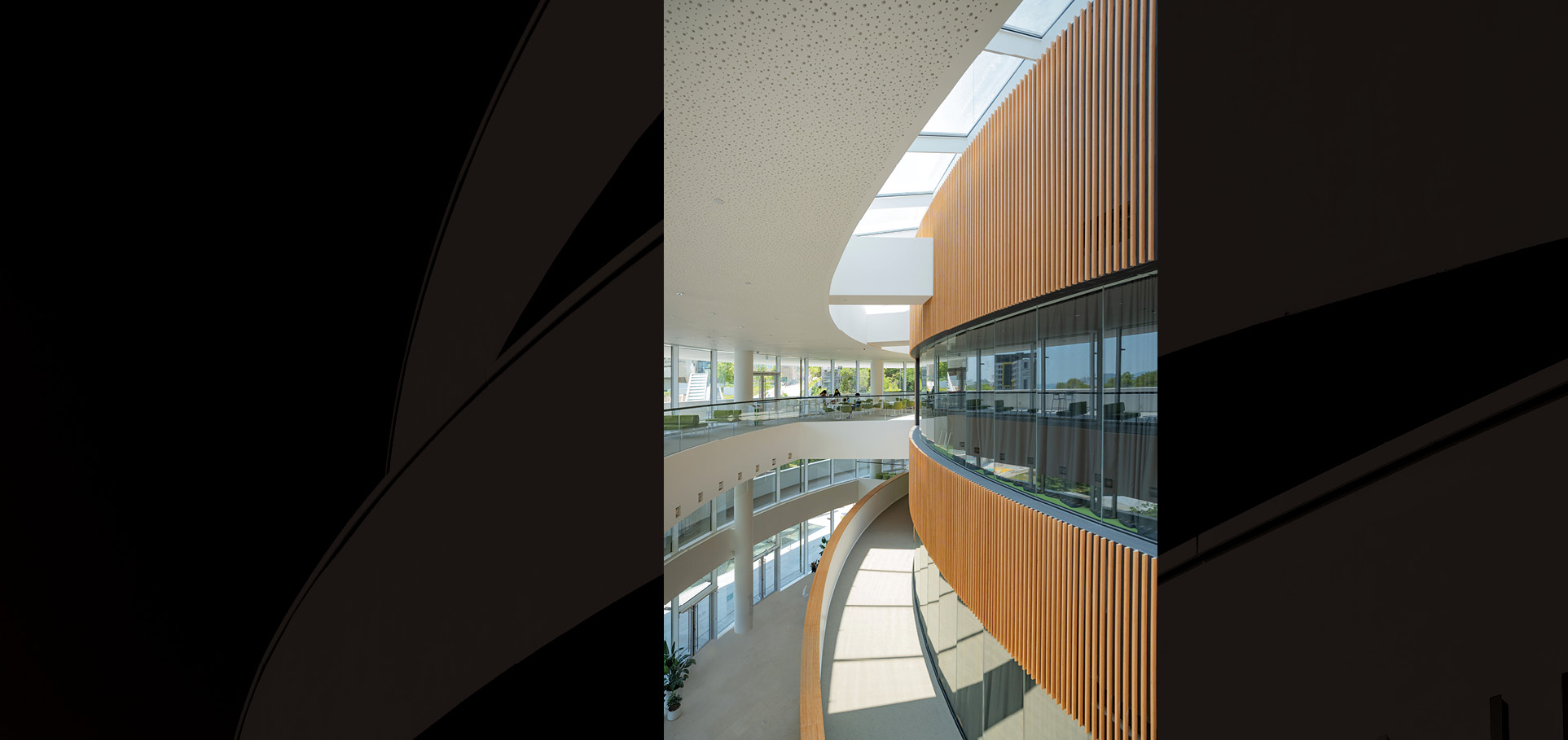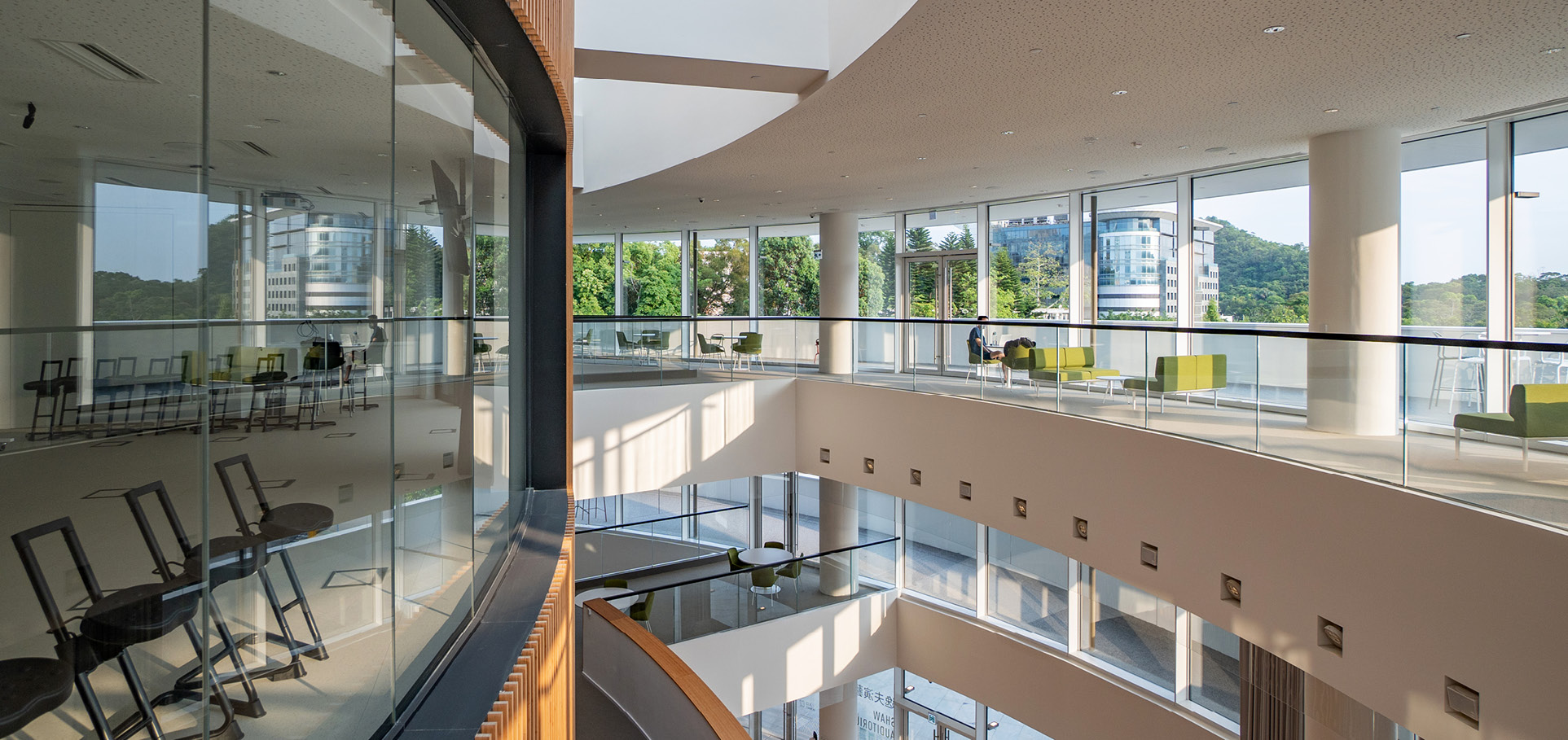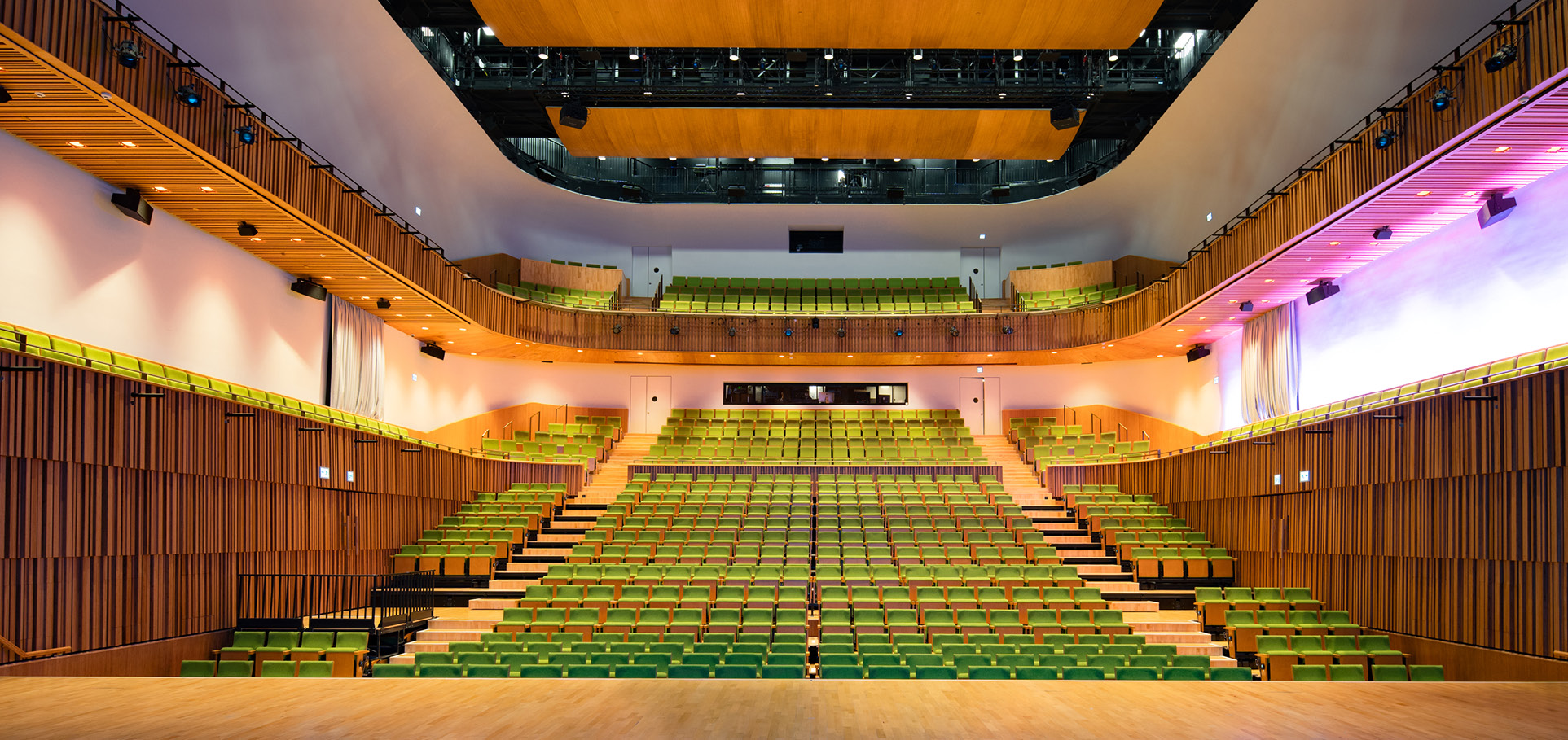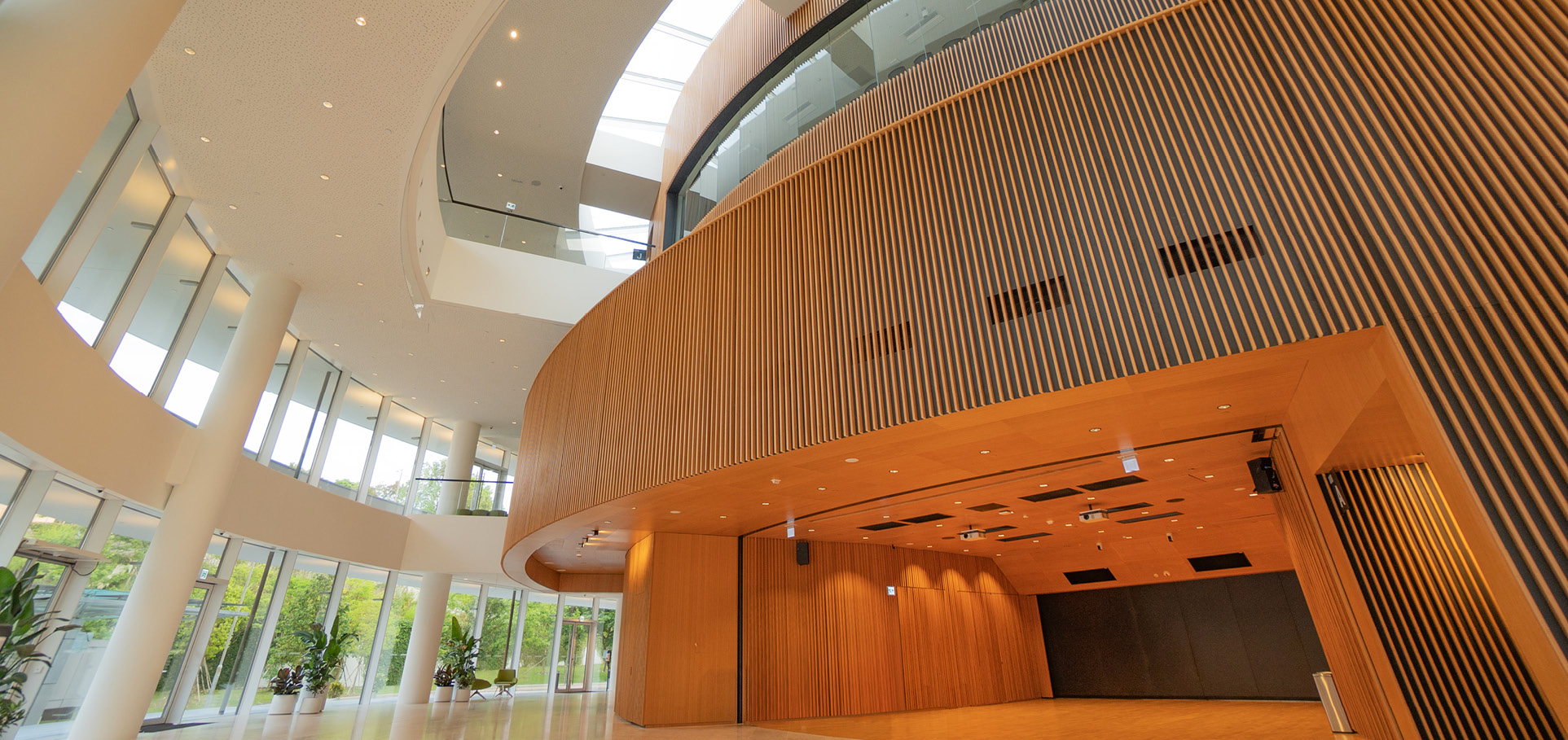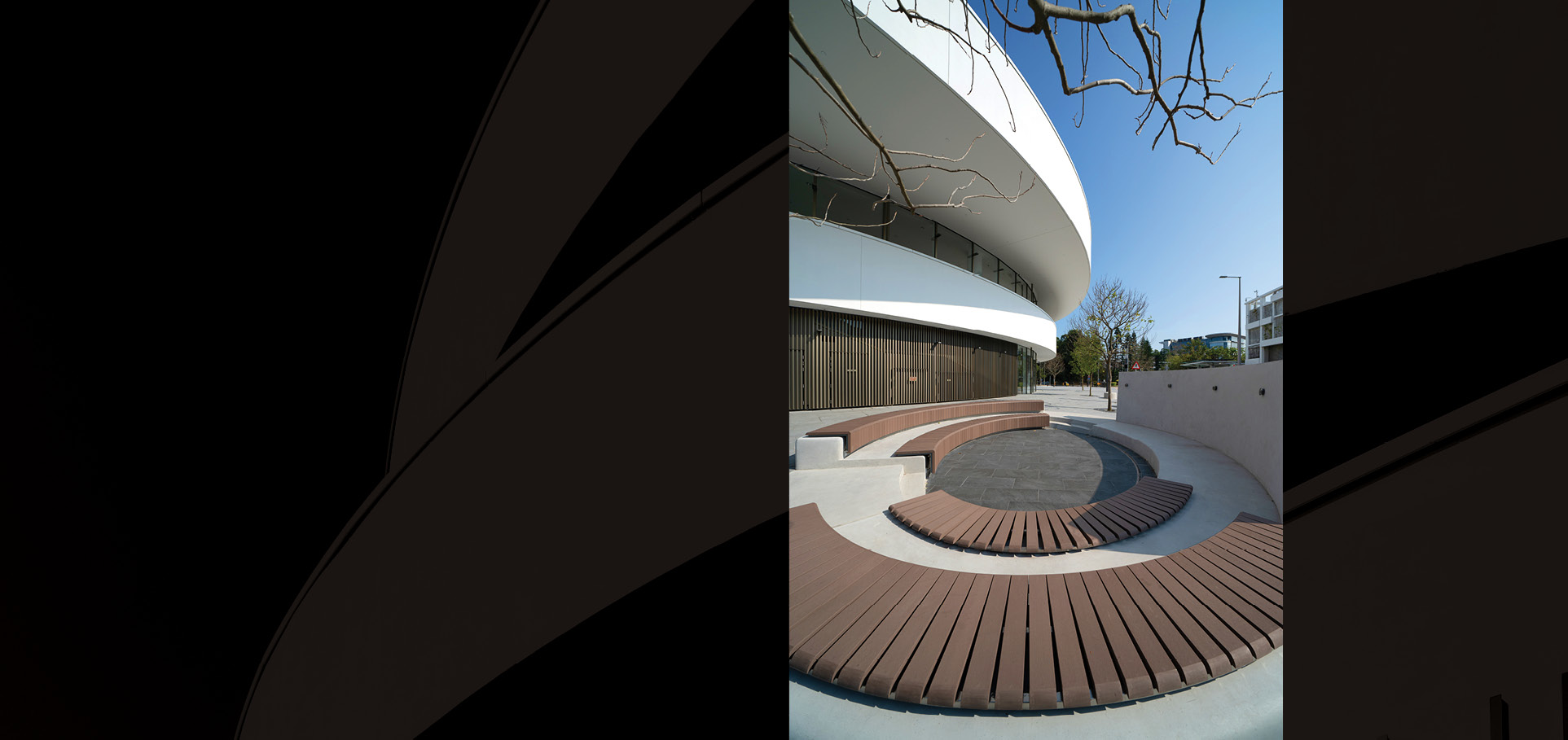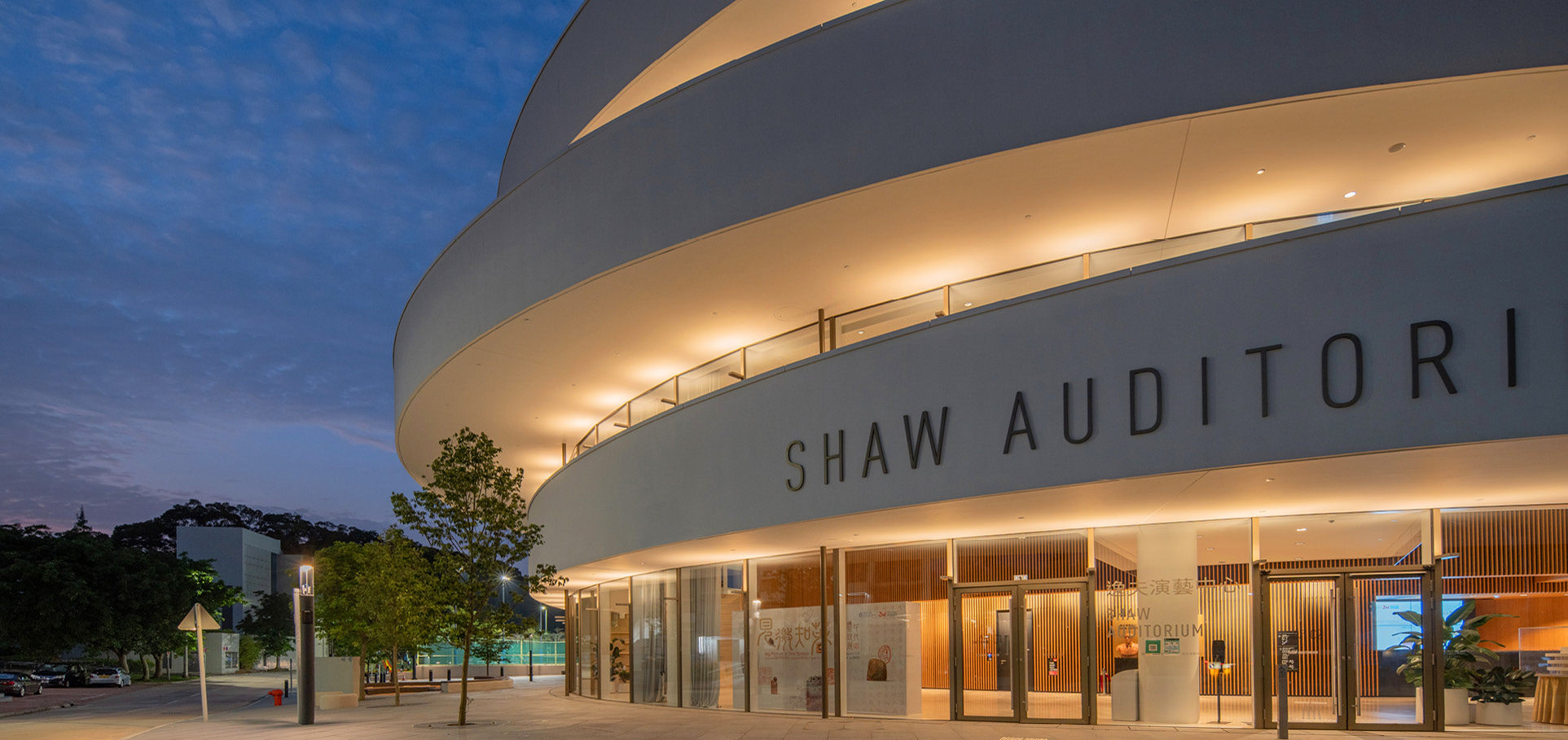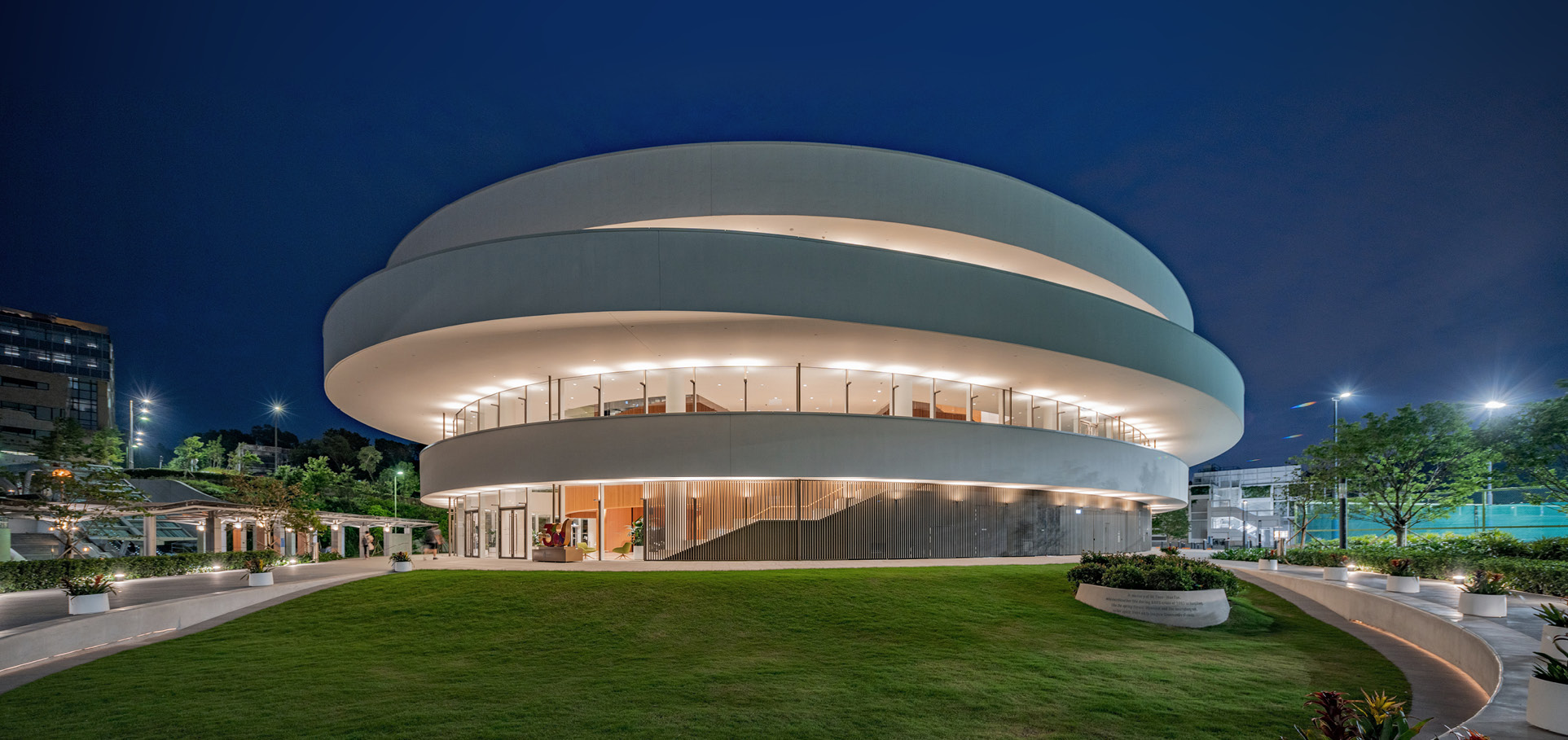 The HKUST Shaw Auditorium
Clearwater Bay, Hong Kong
The new Shaw Auditorium will be a landmark, state of the art, building to the ever pivotal South Entrance of The Hong Kong University of Science and Technology (HKUST) in Sai Kung. The scheme's overall elliptic plan will orchestrate its panoptic position ideally by addressing all sides as frontages and enabling fluid pedestrian flows around the landscaped areas.

The building consists of 3 superimposed cantilevered elliptical rings, around a beautifully sculpted core housing the large auditorium and new learning facilities. The high atrium spaces surrounding promise to be a central hub for students and event attendees alike, enabling key exhibitions, receptions and gatherings. The white rings that blend seamlessly into the architecture provide shade, cover and soothing microclimates to the interior and exterior spaces of the building. As sunshades they reduce energy consumption significantly and contribute to the endeavored BEAM Platinum certification.

The building's primary function will be its state-of-the-art auditorium with supporting facilities, to house around 900 seats. The multipurpose auditorium offers a wide range of purposes within one transformable space; a lecture hall, cinema, drama, dance, musicals, operettas, chamber music and full philharmonic concerts.