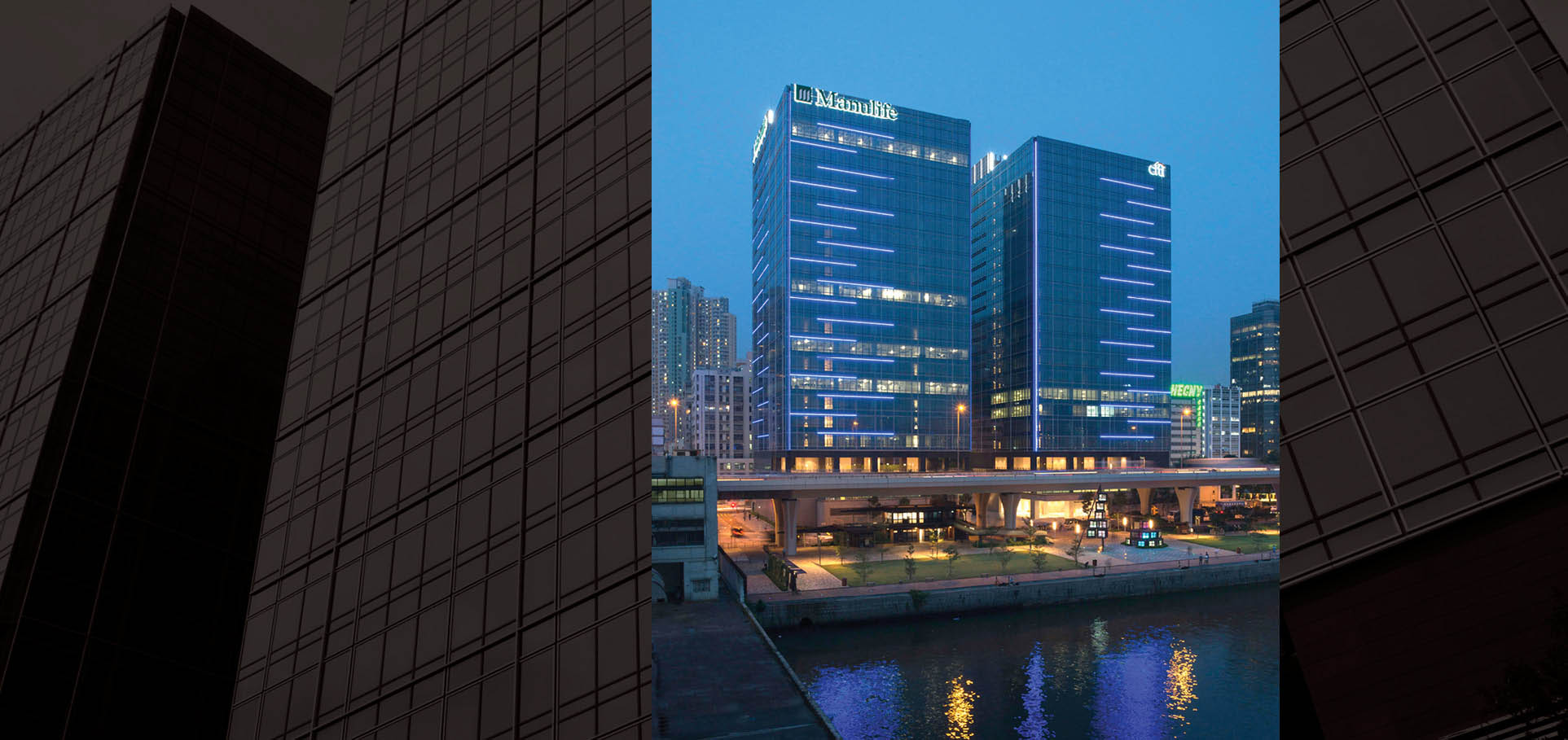 One Bay East
Hong Kong, China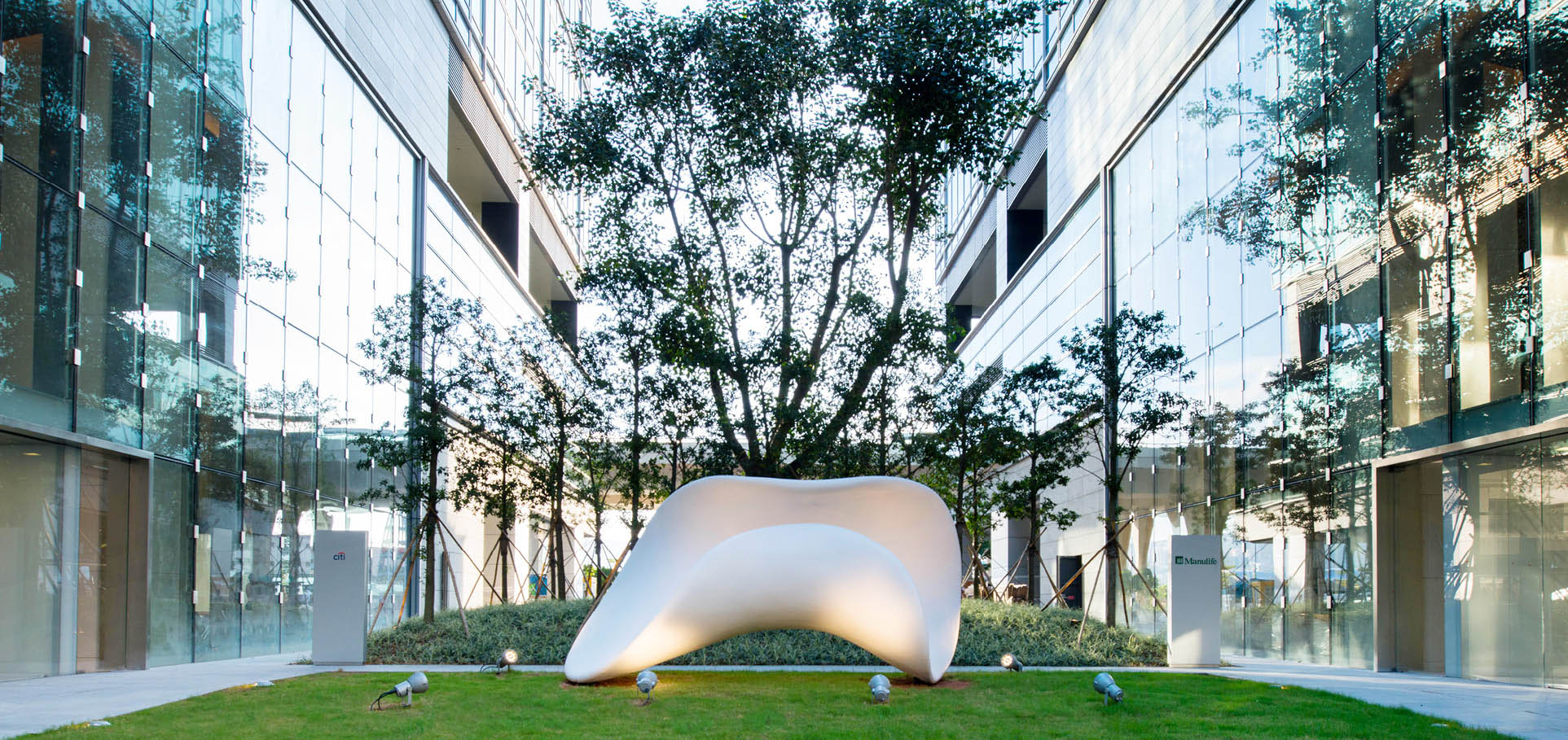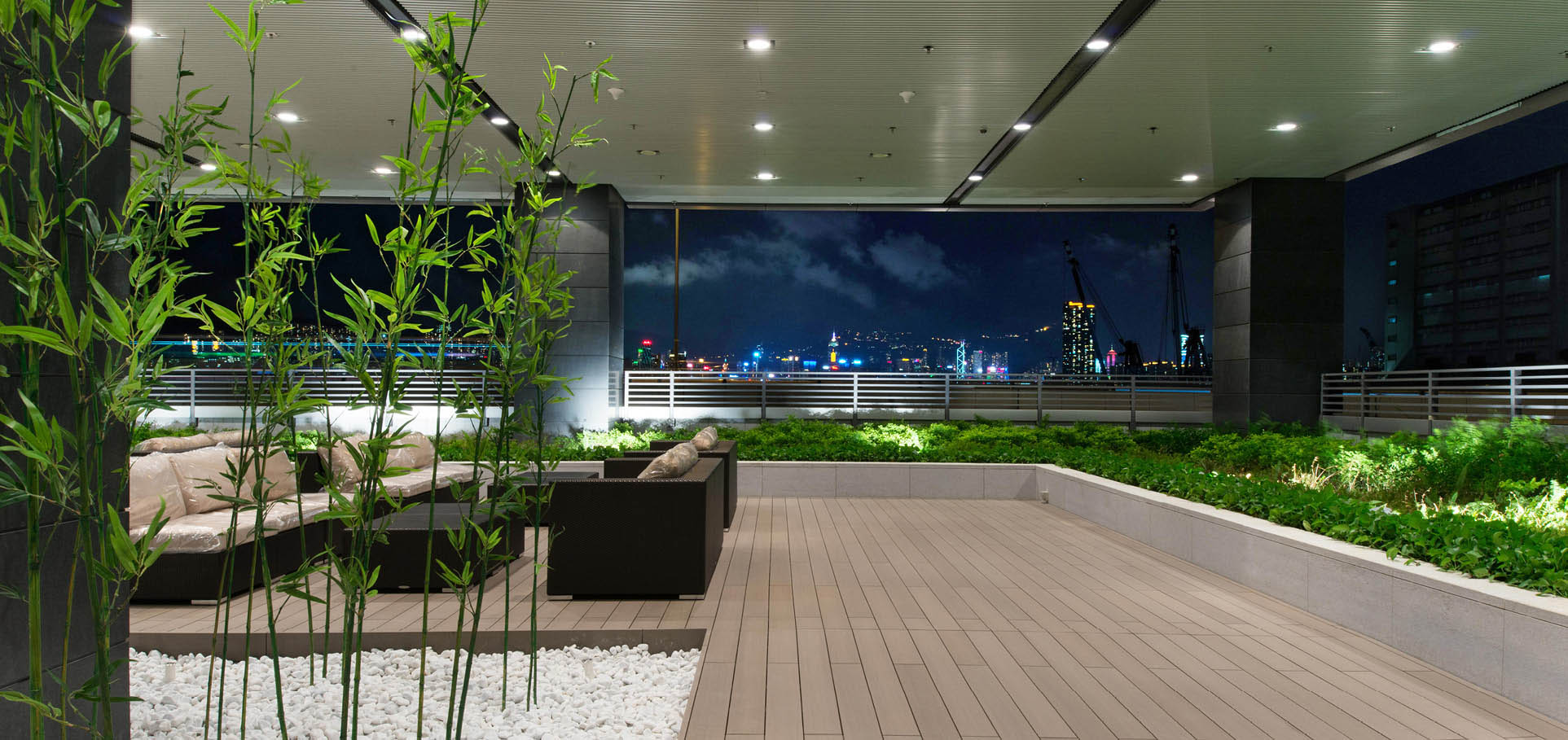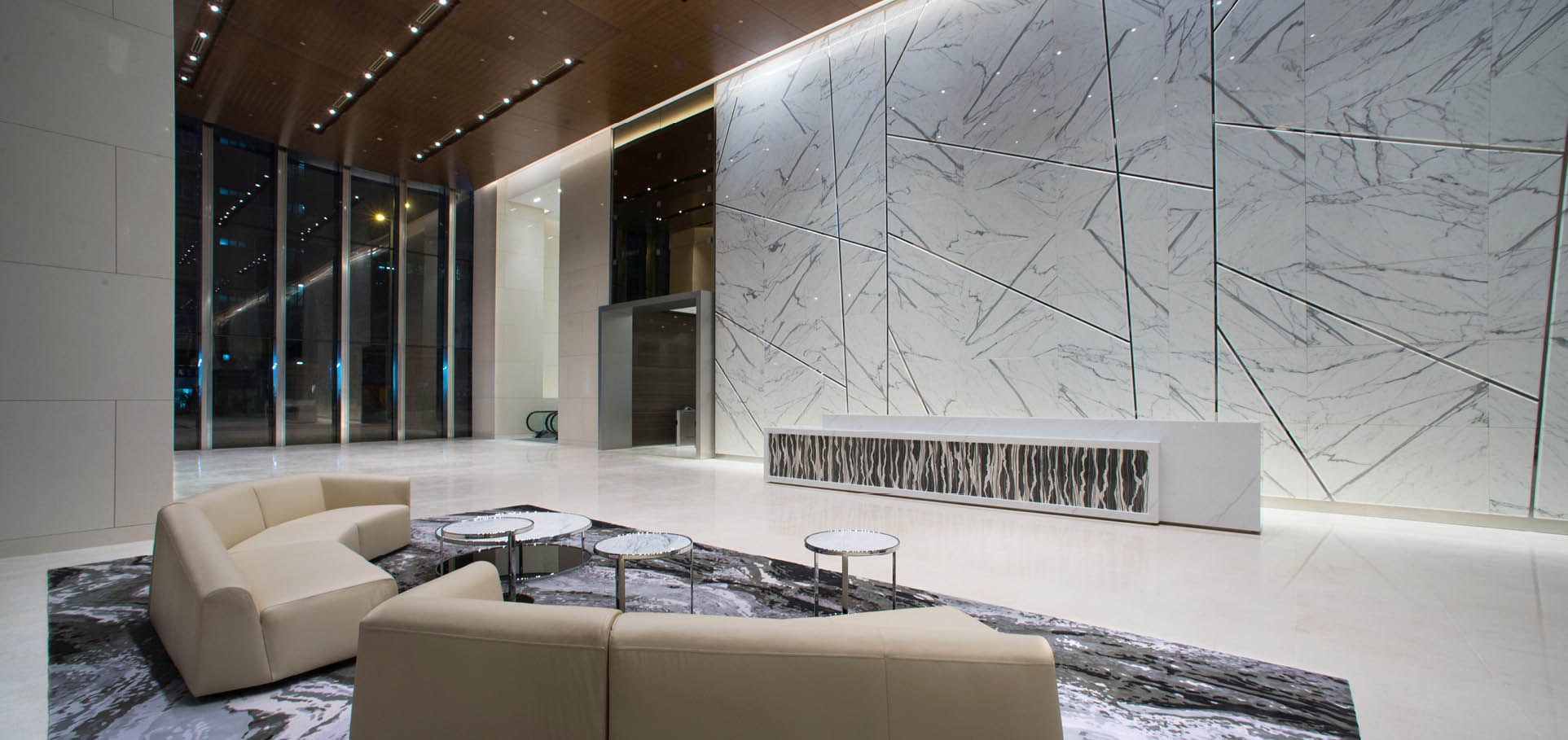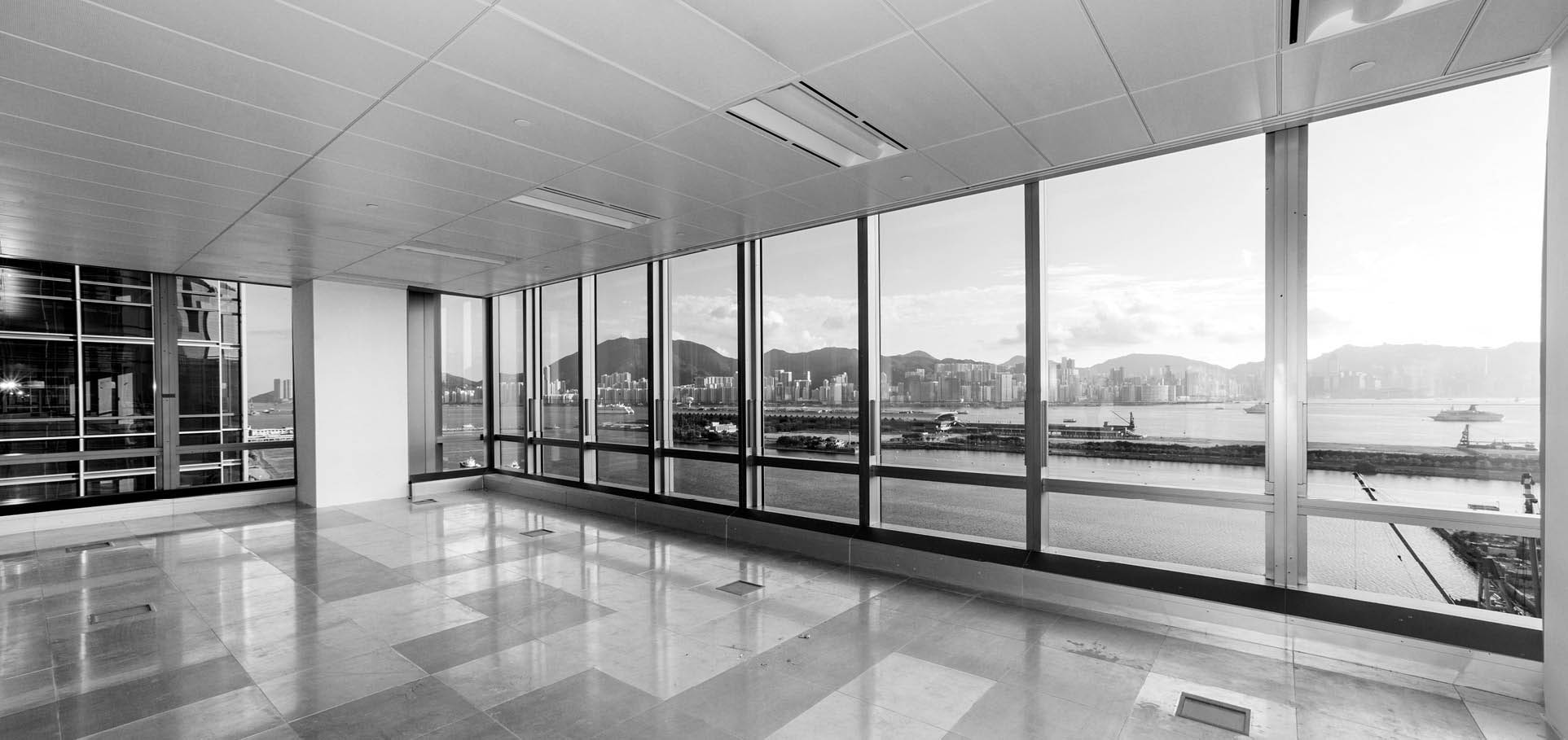 One Bay East
Kwun Tong  HK. China
Hoi Bun Road NKIL6269 is a commercial development composed of two 20-stroey high office towers. Located in the heart of Kowloon East, the future new CBD in Kowloon Peninsula, the site abuts 3 major streets to provide convenient vehicular access and is within a 10-minute walking distance from the MTR station nearby.

For the design of the office typical floor, a corner core approach is chosen instead of the conventional central core approach which can provide a harbour view to only 50% of the occupants. With such a corner core approach, harbour view exposure is maximized to 100% of the tenants for both towers. In addition, the rectangular shape of the floor plan can also allow the most efficient and flexible subdivision (up to three tenants) as well as the office interior layout to suit different requirements of a variety of trades.

The floor-to-floor height of a typical floor is 4.25m with clear headroom of more than 3m (excluding the raise floor). The column span is from 9m to 14m to minimize the number of columns within the tenant area. Moreover, two independent sets of executive toilets, pantry and washrooms are provided for two separate tenants on the same floor. All of these aim to set out a new benchmark for Grade A offices in the district.

At 2/F, a podium garden is introduced for tenants' enjoyment and breathing to nature. This innovation shall benefit the working environment as well as the micro-climate of surroundings.

At G/F, the double-volume main entrance lobby for each floor is facing Wai Yip Street on one side, serving for pedestrian access mostly. It is also facing Hoi Bun Road on another side, serving vehicular access with a covered drop-off area. A decent landscape courtyard is located in between the two towers welcoming visitors from both ends. The layout of the lift lobby for each tower is also designed with the flexibility to allow separation into two (low and high zones) with independent entry with access control.

Near 300 parking space for private car is located in the 2-storey basement to provide adequate parking facilities for the office floors above. Two individual car ramps from G/F to the basement are designed to allow separate control points for each tower.